This is what Mike from Willy Wonka looks like now!
16 March 2018, 10:30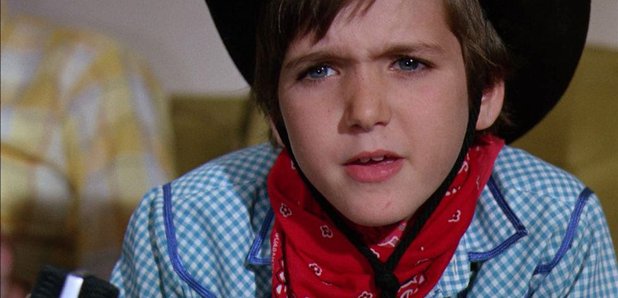 Mike Teavee was an irritating little so and so in the classic 1971 Willy Wonka and the Chocolate Factory, but what happened to him next?
Eagle-eyed fans found out the other day when watching an episode of TV quiz show Jeopardy!, when former actor Paris Themmen popped up!
The 58-year-old contestant preferred to keep his Hollywood past a secret on the show, and was introduced by host Alex Trebek as an "entrepreneur" and "avid backpacker".
Here he is now:
WBZ interrupted the opening of Jeopardy! so I didn't get his name until Alex Trebek repeated it - it's @ParisThemmen, Mike Teevee from Willy Wonka! pic.twitter.com/NNPUQ09hV0

— Tim Colby (@timjcolby) March 13, 2018
Themmen revealed that he had travelled to 61 countries, but chose to remain modest and didn't speak about his famous role in the movie. Which is pretty much the opposite behaviour of Mike!
Fans quickly pointed out the connection on Twitter, with one asking: "Is nobody realising that Paris on Jeopardy! right now, is Mike TV from Willy Wonka and the Chocolate Factory?.... Like legit it's the actor."
Also, @ParisThemmen why talk about backpacking? Why wouldn't you mention that when you were 11, you got invited to a chocolate factory in Germany and got split up in a million pieces then shrunk down to the size of a chocolate bar. Total missed opportunity if you ask me.

— Wildbill (@wildbill77) March 13, 2018
Why wouldn't Paris Themmen mention those most amazing fact he had about himself:

He played Mike Teavee in Willy Wonka & the Chocolate Factory #Jeopardy #WillyWonka pic.twitter.com/CVeZ4cx7rV

— JeopardyBlindGuesser (@JeopardyGuesser) March 13, 2018
Themmen ended up coming second in the show, winning a total of $6,800.
In 2015, he reunited with co-stars Peter Ostrum (who played Charlie Bucket), Julie Dawn Cole (Veruca Salt), Denise Nickerson (Violet Beauregarde), Michael Bollner (Augustus Gloop) and Rusty Goffe (who played an Oompa Loompa) on The Today Show.
"We think of ourselves as a family, maybe a bit of a dysfunctional family, but a family really," Themmen said.