Gardeners' World's Monty Don announces death of beloved dog Nell
23 October 2023, 10:33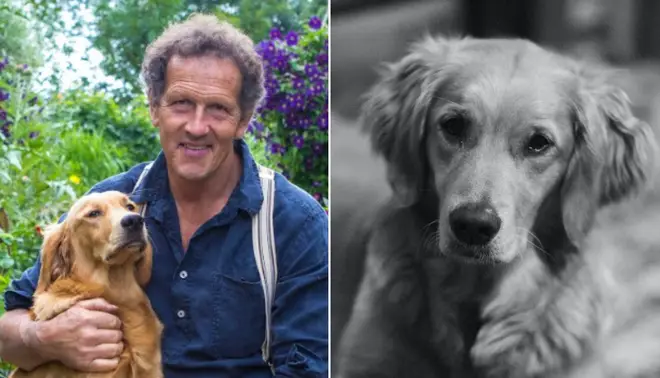 The Gardeners' World star made the announcement on Saturday.
Monty Don has revealed his beloved Golden Retriever Nell has died of cancer - three years after losing his dog Nigel.
The famed gardener, 68, announced the news on his Instagram page, just four months after Nell had been diagnosed with the disease.
Don, who is known for regularly sharing screen time with his beloved dogs, shared the sad news on Saturday (October 21), and thanked his followers for their support in a new post this morning.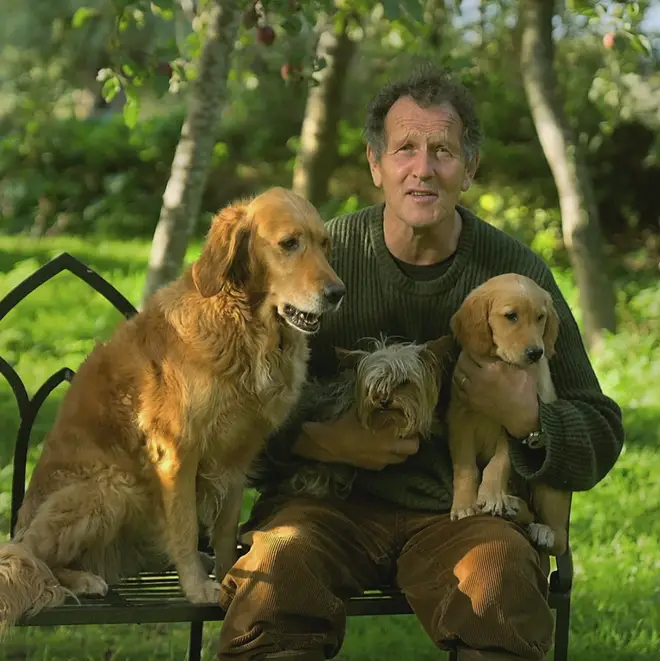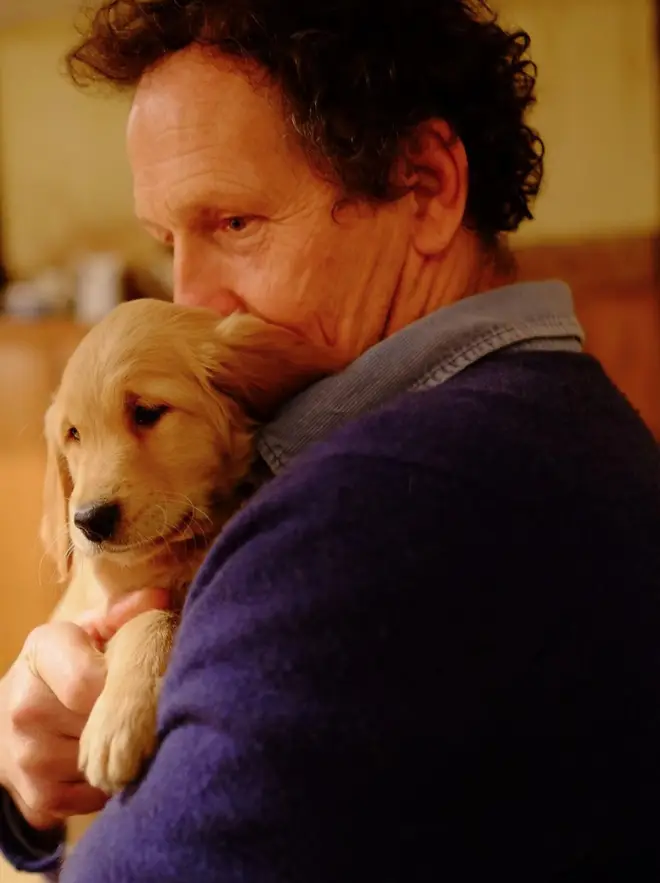 Taking to his social media to announce the devastating news, Don wrote: "I was going to tell you about my new book which is published next week but that can wait because my lovely dear Nell died last night.
"She was diagnosed with cancer in June and every day this summer has been a gift but it is over now."
He added: "We buried her in the garden next to Nigel wrapped in one of my jackets with flowers, balls and her favourite biscuits.
"Her end was peaceful and dignified and ended obvious suffering but it never gets any easier to bear. So life goes on, but for the moment we are very, very sad."
Monty shared photographs of Nell to accompany the news, including a sweet shot of her in his arms as a puppy.
Fans of the star were devastated by the news, and took to Don's page to send their commiserations.
One said: "So very sorry to hear of your loss. They take a huge piece of our hearts with them."
Another wrote: "Someone wise said 'dogs are not our whole life, but they make our lives whole.' I'm so sorry for your loss."
"My heart hurts for you all. Many of us know the pain very very well," a third said.
In a follow-up post on Sunday morning, accompanied with a gallery of photos of Nell, Don wrote:  "Thank you for all your kind messages about Nellie. 
"Today I shall plant primroses on her grave and take Ned for a long walk in the flood. She is gone but the love remains."
Don said a bitter farewell to Golden Retriever Nigel in 2020 - and currently has two other dogs: Ned, another Golden Retriever, and Yorkshire Terrier Patti.
The news comes just three years after Monty Don lost another dog, Golden Retriever Nigel and the Gardeners' World star now has two dogs: Ned, another Golden Retriever, and Yorkshire Terrier, Patti.
Monty Don on Nigel, Nell and other four-legged friends
The presenter's profound affection for dogs is widely known. In 2016, he published a book titled My Family and Other Dogs, where he beautifully narrated the journey of his furry companions joining him on Gardeners' World.
In an extract from the book, Don wrote of his late dog Nigel: "Nigel has the rare gift of taking our love and making us feel enriched and enlarged by doing so. 
"It is not what he gives back to us so much as what he allows us to give to him. He empowers us to feel love. That's Nigel's very special gift."