The My Best Friend's Wedding cast have just reunited 22 years later
8 February 2019, 10:13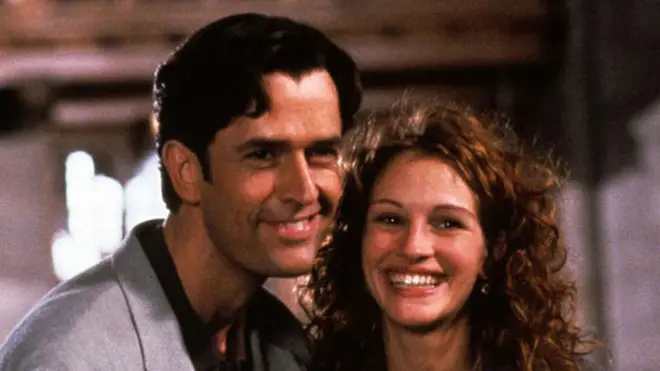 Julia Roberts and her fellow cast from the classic 1997 romcom have reunited, and our '90s selves are very excited.
My Best Friend's Wedding starred Roberts, Rupert Everett, Cameron Diaz and Dermot Mulroney, and all four have reunited for a special photoshoot with Entertainment Weekly.
In case you haven't seen it (where have you been?), My Best Friend's Wedding tells the story of Julianne (Roberts) and Michael (Mulroney), two best friends who have never got together but made a pact that if they weren't were married by 28, they would marry each other.
Michael then gets engaged, giving her a mini breakdown and leading her to try and convince him that she is actually the one he should be marrying. Thankfully, Julianne's other friend George (Everett), lets her see the error of her ways.
The reunion also revealed the fact that the film originally had a totally different ending, which saw Julianne find love with another wedding guest, played by John Corbett, who you'll probably know better as Aidan from Sex and the City.
Rupert Everett said of the film: "We all got on so well straightaway. And everybody clicked on screen straightaway, and you could feel that. And for me, it was magical.
"But the last time I saw it, it kind of made me cry just thinking of how magic that time was, that summer."
We know what we're watching in celebration this weekend!