What character did Prince George play in his school nativity?
7 December 2017, 15:44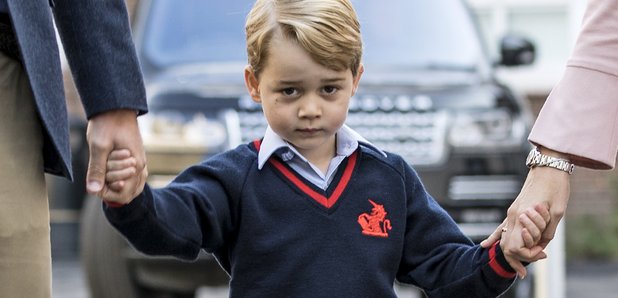 Ah, the school nativity. We've all been there. Whether you were cool enough to land the role of Mary or Joseph, had a decent supporting part as one of the wise men, or were stuck at the back as a farmyard animal.
Well, if you were the latter, then you've got nothing to be ashamed of, as even future kings don't always land the biggest parts.
Prince William has revealed that his son Prince George has been taking part in his school's nativity, where he apparently played... a sheep.
We're sure that George, who is enrolled at St Thomas's in Battersea, took on the role with great aplomb.
Sadly, there's no photographic evidence of George in his sheep outfit, but we like the idea that he took some acting tips from his soon-to-be family member, Meghan Markle.
"I went to my boy's Nativity play. It was funny. He was a sheep," William said at an event in Manchester yesterday (December 7).
Last week, William revealed exactly what George wanted as a present from Father Christmas, telling the big man himself that his son was hoping for a police car. A toy, we're assuming.