The Chase: The Beast fails to answer a question for the first time ever (and it wasn't that hard)
15 August 2018, 15:22
If there's one person you're unlikely to phase, it's The Beast.
The Chase star Mark Labbett is usually so cool under pressure on the ITV game show, but it appears that there's one subject area he's not so hot on: EastEnders.
On Tuesday's show (August 14), Mark was unable to answer a question within the time limit for the first time in the show's history.
And the nation rejoiced!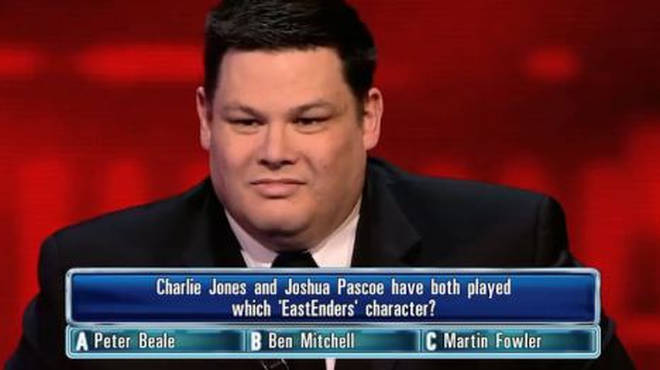 The question asked: "Charlie Jones and Joshua Pascoe have both played which EastEnders character?"
Host Bradley Walsh gleefully said: "The Chaser is out of time! That's what we love". The Beast replied: "That's never happened… ever."
Walsh added: "There's always a first time for everything. Don't forget the little rule, when either player presses, you have five seconds in which to make an answer."
Thankfully, the contestant got the question correct. It was Ben Mitchell, by the way.