This Morning's Eamonn and Ruth reveals their worst ever guest on the show
1 October 2018, 11:45 | Updated: 2 October 2018, 19:54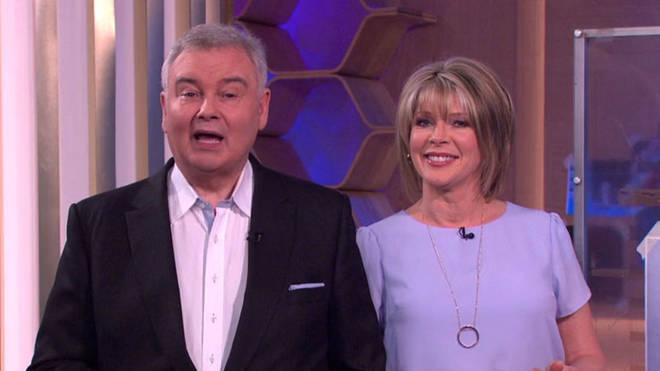 After 30 years, you're bound to have a few difficult guests.
This Morning husband and wife duo Eamonn Holmes and Ruth Langsford have revealed just who was their worst celebrity guest since during their time on the show.
Speaking to The Mirror, Eamonn and Ruth picked the late David Cassidy as their least favourite, when he appeared via satellite in 2015.
"David Cassidy was very rude. He was a very sick man," said Ruth, before Eamonn spoke about the late Partridge Family star's behaviour.
"He was bankrupt, his house was up for auction and he was being paid a significant sum of money," he added.
"He was live from Florida and I spoke to him during the break and he was fine."
"I say, 'Hello David, how are you today?'. 'You're asking me how I am? My house is being sold, I'm great I'm fantastic'. I thought what is this all about? If you were in studio you wouldn't talk to me like that and I wouldn't take it from you."
Ruth later tried to intervene and offered Cassidy a "love bomb", but he "cut her off" and declared the question "stupid".
"The bigger problem than people who are nasty is people who are boring," said Eamonn. "Empty vessels."
David Cassidy passed away at the age of 67 earlier this year.
Eamonn and Ruth have been together for over 20 years, and have been co-presenters of This Morning since 2006, with Ruth making her first appearance back in 1999.