Tom Baker returns for a surprise cameo in a lost Doctor Who episode
24 November 2017, 09:48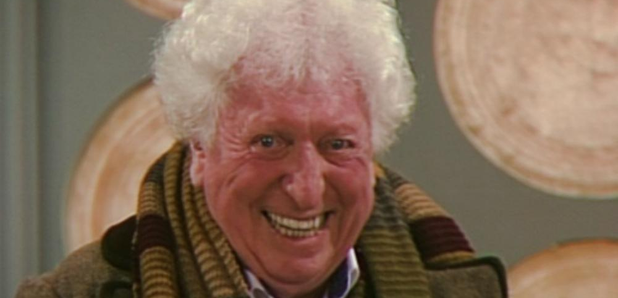 Your eyes aren't deceiving you. That really is Tom Baker wearing his old Doctor Who scarf.
The veteran actor has return to the cult sci-fi show for a cameo role in a completed version of a lost episode that was never finished back in the day.
Tom Baker will appear in 'Shada', 38 years after it was cancelled.
The episode sees the Fourth Doctor heading to Cambridge to battle with the alien Skagra. It started filming back in 1979, but strike action meant that it had to be canned.
While Baker will only appear for a brief cameo, the rest of the episode will be completed using a mix of his voice and animation.
The mighty Tom Baker - the Fourth Doctor - sends his best wishes for #DoctorWhoDay! pic.twitter.com/IuyYeUkrgU

— Doctor Who Official (@bbcdoctorwho) November 23, 2017
Describing his return, the 83-year-old actor said that the Doctor "probably never left me". "That's why I can't say away from it, it was a lovely time of my life.
"I loved doing Doctor Who, it was life to me. I used to dread the end of rehearsal because then real life would impinged on me. Doctor Who… when I was in full flight, then I was happy."
The episode was written by Hitchhiker's Guide To The Galaxy author Douglas Adams, who later used some of the characters for his novel Dirk Gently's Holistic Detective Agency.