Who is Vinnie Jones? X Factor Celebrity 2019 star's job, age and more facts
1 November 2019, 14:21 | Updated: 7 November 2019, 09:47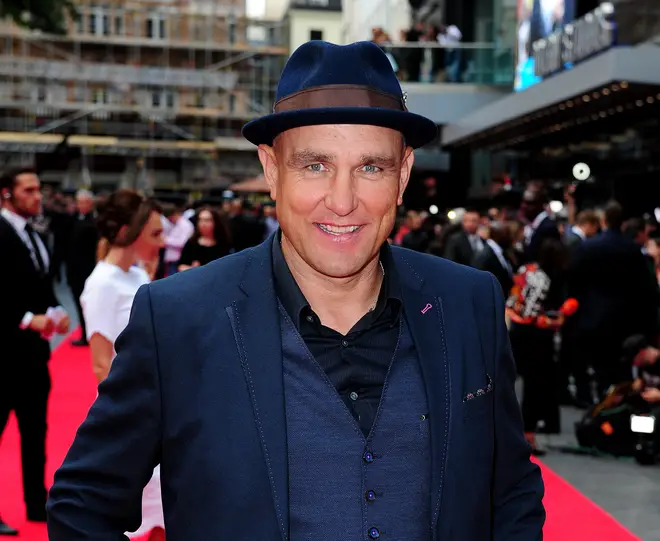 Vinnie Jones started his career as a footballer, playing for Chelsea, Leeds United, Wimbledon and Queens Park Rangers – before becoming an actor and starring in multiple Hollywood hits.
Vinnie Jones began his career as a footballer, playing for some of England's top teams and earning a reputation as a tough guy on the pitch. But in 1998 he changed career route, swapping the pitch for the big screen to become actor.
He's showcased his skills on the field and the big screen – but can Vinnie Jones sing?
Here's some facts about Vinnie:
Can Vinnie sing?

Vinnie Jones - Big Bad Leroy Brown [totp2]

The X Factor Celebrity 2019 won't be the first time Vinnie Jones will have sung on TV – the ex-footballer starred in Top of the Pops in 2002 where he performed 'Bad Bad Leroy Brown'.

What films has Vinnie Jones been in?

Snatch movie poster.

Picture: Sony

Vinnie Jones made his acting debut in Guy Ritchie's Lock, Stock and Two Smoking Barrels, a crime comedy in which he played mob enforcer Big Chris, in 1998.

Other cinematic hits he's starred in include Snatch, The Midnight Meat Train, Mean Machine and X-Men: The Last Stand.

According to his IMDB page, Jones is credited in 99 films.

How old is Vinnie Jones?

Vinnie was born on January 5 1965, making him 54 years old.

Who was Vinnie Jones' wife and how many children does he have?

Vinnie and Tanya in 2013. Picture: Getty

Vinnie Jones married partner Tanya Terry in 1994 in Watford.

She had a daughter by her first husband, footballer Steve Terry.

Tanya tragically passed away in July 2019, after a brave six-year battle with three forms of cancer.

Vinnie has two children: daughter Kaley and son Aaron.