The X Factor All Stars 2019: Rumoured celebrity lineup, start date, judges and all the details
22 July 2019, 17:34 | Updated: 23 July 2019, 09:22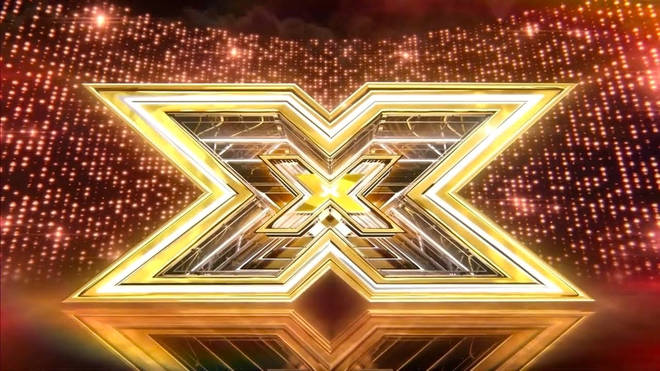 The X Factor 2019 will be back later this year, but who will be joining the celebrity lineup for the coming All Stars series?
Dalton Harris won last year's show, but it has been confirmed the upcoming season will not feature the general public, but celebrities.
Rumours for the 2019 show are already flying around - but who will take home this year's winner title?
Here's all the latest juicy details and potential celebrities taking part in the series.
The X Factor 2019 start date: When does it return?
The series is expected to launch in late August or early September this year, following on from previous launch dates.
Last year's series of The X Factor started on Saturday, September 1 - with the first live show on Saturday, October 20.
The X Factor 2019: What will happen this year and how will the show work?
We're not sure which version of the show will launch this year as there have been rumours of two possible versions.
First is the 'All Stars' series, seeing former winners and popular contestants from the past returning to the stage to compete against one another.
The second version would be similar to Strictly Come Dancing, but for singing. It would see a whole collection of celebrities trying to show off their singing talents, with Simon Cowell reportedly putting £3 million aside for finding big celebrities, along with offering the winner a serious record deal.
An insider reportedly told The Sun: "Simon knows that getting the right stars to enter is the key to its success, so to make that more appealing he's decided to put a proper record deal with Syco on the table for the winner - with serious money behind it.
"It's a proper competition and they want people who can really sing but who are big personalities too."
The X Factor 2019: Which judges will be returning?
Simon Cowell will be back for the series, but Louis Tomlinson, Robbie Williams and Ayda Field have all departed the show.
Louis Walsh has confirmed he will be returning to the show this year and has also planted the seed that Nicole Scherzinger may also be making a comeback.



The X Factor 2019: Who will present the show?
Dermot O'Leary has confirmed he will return to present the upcoming series.
He told Metro: "[I'm] back this year, yes. That's as much as I know."
The X Factor 2019 lineup: Who is taking part?
The rumoured celebrities are:
Brendan Cole

Brendan Cole.

Picture: PA

The former Strictly Come Dancing professional is said to have "signed up".

An insider told The Sun: "Brendan is a big character and the bosses are sure that he will be a big draw for their audience.

"His Strictly fans aside, they are expecting people to tune in to see how his singing compares to his dancing.

"For Brendan's part, he's excited about the prospect of a new challenge. It's also not lost on him that appearing on a rival channel in a big prime time slot is a bit of a two fingers up at his old bosses at the BBC."

This would not be the first time we have seen Brendan singing, with the dancer taking part in Just the Two of Us in 2007 where he performed a duet with Beverley Knight and placed second.

David Walliams

David Walliams.

Picture: PA

David Walliams is a close friend of show boss Simon Cowell thanks to their co-judging partnership on Britain's Got Talent.

David joked to RadioTimes.com that he would "love to kill The X Factor format forever".

He added: "I've mentioned it to [Simon]. I cannot sing a note, so I'd fit in very well. It would be fun.

"I don't know if it's going to happen but I would love to be on it. I've always loved The X Factor.

"I got to be on it last year with Robbie Williams at Judges' Houses so I would love to be on that stage, doing a duet with Wagner."

Gemma Collins

Gemma Collins.

Picture: PA

Simon Cowell is said to be "keen" to have Gemma Collins star on the new series of The X factor.

A source told the Daily Star: "We want big and exciting stars and The GC is popular and we reckon she makes entertaining viewing.

"Simon has handled many divas over the years with the likes of Sharon Osbourne and Mel B, so we reckon he will be able to deal with this Essex one."

Gemma has previously taken part in singing competitions, most recently on All Together Now.

Jenny Ryan

Jenny Ryan.

Picture: PA

Known for being a quiz master on The Chase, Jenny could follow in the reality TV footsteps of co-star Anne Hegerty who won a new legion of fans after appearing on I'm a Celebrity last year.

Jenny, also known as 'The Vixen' has already given fans a glimpse of her singing talents after taking part in Let's Sing and Dance for Comic Relief.

A TV insider told The Sun: "If people are surprised by the name, they'll be even more taken aback by just how good Jenny's voice is.

"She might just turn out to be the dark horse of Celebrity X Factor."

John Barrowman

John Barrowman.

Picture: PA

Former Doctor Who and Torchwood star John Barrowman is known for being a fan of singing and has previously performed both in the West End and on Broadway.

The actor told the Metro: "It's one of those things where if I'm asked I'd do it, like anything, I'd do it at the drop of a hat as long as I know I'm gonna have fun doing it."

Kevin McHale

Kevin McHale.

Picture: PA

Glee star Kevin McHale played Artie Abrams in the hit musical drama from 2009 to 2015 and has reportedly signed up for the new show.

Kevin was also part of boyband NLT [Not Like Them] along with releasing solo tracks earlier this year.

Megan McKenna

Megan McKenna.

Picture: PA

TOWIE actress Megan has already made a break for the music world with her country music releases.

Megan also auditioned for Britain's Got Talent in 2009 as part of girl group Harmony and made it to the semi-finals.

The 26-year-old then went on to audition for The X Factor in 2014 and 2015, but failed to make it past bootcamp.

Megan said on Loose Women: "I'd seen [the rumours] as well. I mean, I love that show. But I don't know anything about that. But I do love that show, it's amazing."

Olivia Olson

Olivia Olson.

Picture: PA

If you've seen Love Actually, you'll remember Olivia Olson as the young girl who performed 'All I Want for Christmas is You'.

The former child star has reportedly signed up for the Celebrity X Factor.

A show insider told The Sun: "Bosses wanted to vary the line-up with a mixture of celebrities and thought Olivia would be a great shout.

"They have been in talks with her and it's looking likely she will sign up for the show.

"She has a fantastic voice and as soon as the clip from Love Actually is shown, people will instantly recognise her."

Vinnie Jones

Vinnie Jones.

Picture: PA

Film star Vinnie reportedly signed up to take part on the talent show before his wife passed away. However, the actor has decided to continue with the show, according to The Sun.

The former footballer released solo album 'Respect' in 2002 and even appeared on Top of The Pops. Could this be Vinnie's musical comeback?

Love Island supergroup

Will Love Island contestants form a supergroup?

Picture: ITV2

Love Island 2018's Eyal Booker has reportedly formed a supergroup for the new show.

Several former Islanders will join the former boyband member to create a new group.

Eyal used to be in EverYoung and is said to have teamed up Samira Mighty, Wes Nelson and Zara McDermott.

An insider told The Sun: "Show boss Simon Cowell has long-admired Love Island and its pulling power. So when the idea of a Love Island supergroup was raised he thought it was great.

"They're not signed yet, but the four have been discussing songs and how they'd approach the show, so it looks very likely. They're all confident that they can hold a tune."
The rumoured former contestants are:
Leona Lewis

Leona Lewis.

Picture: PA

Leona won the show in 2006, with returning judge Louis Walsh suggesting she will be back for the Champions edition of the show.

Fleur East

Fleur East.

Picture: PA

Fleur said on This Morning: "I don't think I personally would because I did it the first time in 2005 as a group and then in 2014 and it went so well, it was so amazing I think the third time I'm pushing it."

Stevi Ritchie

Stevi Ritchie. Picture: Getty

Fleur East revealed that fellow 2014 X Factor contestant Stevi Ritchie would be up for a comeback. Could he have better luck this time?

Jedward

Jedward.

Picture: PA

Jedward ruled out returning if they were made to sing cover songs, but would be interested if they are allowed to sing their own originals.

Edward told Loose Women: "I can tell everybody that they're trying desperately to get me and John. They've been emailing us."

John added: "They definitely want us. I don't want to go back and rewind what we've already done. We've progressed, we've got our own songs. I don't want to go back and do Britney Spears or Ghostbusters."

Wagner

Wagner.

Picture: PA

Wagner would be keen to return to the show, telling The Sun: "I think X Factor could do with some more interesting acts, not serious people who sing like they are suffering or dying.

"People at home watch and go 'That's boring'. I make people smile wherever I go. I'll bring the fun. When I'm on stage I love it."

Honey G

Honey G. Picture: Getty

Honey G is said to be "desperate" to return, telling The Sun: "I tick all the boxes.

"Give the people what they want and what the people want is Honey G. Nobody wants to see anyone sing a power ballad.

"My prediction is if they do that they'll stick with the low ratings. I think I am their best shot at getting Christmas number one."
Stay tuned for further X Factor updates...