Whoopi Goldberg facts: Actor's age, movies, husbands, daughter and more revealed
1 February 2022, 09:35 | Updated: 1 February 2022, 11:49
Whoopi Goldberg is one of the most successful actors of her generation, and one of only 16 people to win the coveted Emmy Award, Grammy Award, Academy Award, and Tony Award (EGOT).
Whoopi Goldberg began her career back in 1983 with her one-woman show, Spook Show, and she soon won a Grammy Award for 'Best Comedy Album' for its recording.
In 1985, she had her film breakthrough in Steven Spielberg's period drama film The Color Purple, for which she won the Golden Globe Award for Best Actress in a Motion Picture – Drama.
She later won an Oscar and a second Golden Globe for her role in the classic romcom film Ghost in 1990, and became the highest-paid actress after her comedies Sister Act and Sister Act II. She has also hosted the Oscars four times.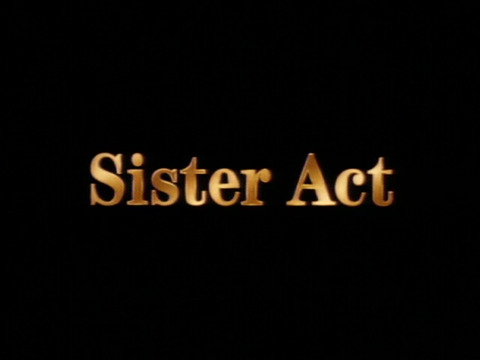 Watch the trailer for Sister Act
Whoopi won a Tony Award as a producer of the musical Thoroughly Modern Millie. On TV, she played Guinan in Star Trek: The Next Generation and since 2007, she has co-hosted the daytime talk show The View, where she won a Daytime Emmy Award for Outstanding Talk Show Host.
How old is Whoopi Goldberg and where is she from?

Whoopi Goldberg was born in Manhattan, New York City, on November 13, 1955. She celebrated her 66th birthday in 2021.

She was the daughter of Robert James Johnson Jr (1930–1993), a Baptist clergyman, and Emma Johnson (née Harris; 1931–2010), a nurse and teacher.

She was raised in the public housing project, Chelsea-Elliot Houses, in NYC.

What is Whoopi Goldberg's real name?

Whoopi Goldberg in 2014. Picture: Getty

The actor's real name is Caryn Elaine Johnson.

She has said that her stage name Whoopi was taken from a whoopee cushion: "When you're performing on stage, you never really have time to go into the bathroom and close the door. So if you get a little gassy, you've got to let it go. So people used to say to me, 'You're like a whoopee cushion.' And that's where the name came from."

In 2011, she said: "My mother did not name me Whoopi, but Goldberg is my name - it's part of my family, part of my heritage, just like being black", and "I just know I am Jewish. I practice nothing. I don't go to temple, but I do remember the holidays."

She added that "people would say 'Come on, are you Jewish?' And I always say 'Would you ask me that if I was white? I bet not.'"

Whoopi Goldberg working out how to revive Sister Act for a third movie

A report in The Jewish Chronicle stated that her mother thought the family's original surname was "not Jewish enough" for her daughter to become a Hollywood star. Researcher Henry Louis Gates Jr found that all of Whoopi's traceable ancestors were African Americans, that she had no known German or Jewish ancestry, and that none of her ancestors were named Goldberg.

Results of a DNA test, which was revealed in the 2006 PBS documentary African American Lives, traced part of her ancestry to the Papel and Bayote people of modern-day Guinea-Bissau.

What are Whoopi Goldberg's biggest films?

Watch the trailer for Ghost

Whoopi Goldberg has starred in several big movies over the years. These include:

The Color Purple (1985)
Jumpin' Jack Flash (1986)
Ghost (1990)
Sister Act (1992)
Made in America (1993)
Sister Act II (1993)
The Lion King (1994)
Star Trek Generations (1994)
How Stella Got Her Groove Back (1998)
Girl, Interrupted (1999)
Toy Story 3 (2010)

Is Whoopi Goldberg married?

Whoopi Goldberg with second husband David Claessen. Picture: Getty

Whoopi Goldberg has been married three times.

She was married to former partner Alvin Martin from 1973 to 1979.

She then married cinematographer David Claessen from 1986 to 1988, and then to union organizer Lyle Trachtenberg from 1994 to 1995.

Whoopi Goldberg with third husband Lyle Tratchenberg. Picture: Getty

She has also been romantically linked to actors Frank Langella and Ted Danson.

Whoopi has said that she has no plans to marry again, saying: "Some people are not meant to be married and I am not meant to. I'm sure it is wonderful for lots of people."

In 2011, speaking to Piers Morgan, she said that she never loved the men she married: "You have to really be committed to them... I don't have that commitment. I'm committed to my family."

Who is Whoopi Goldberg's daughter?

Whoopi Goldberg with daughter Alexandrea in 2007. Picture: Getty

In 1973, Whoopi Goldberg gave birth to a daughter, Alexandrea Martin, who is also an actor and producer.

Through Alexandrea, Whoopi has three grandchildren and a great-granddaughter.