A-Ha announce details of new album and film 'True North', recorded above the Arctic Circle
1 August 2022, 11:58 | Updated: 1 August 2022, 14:58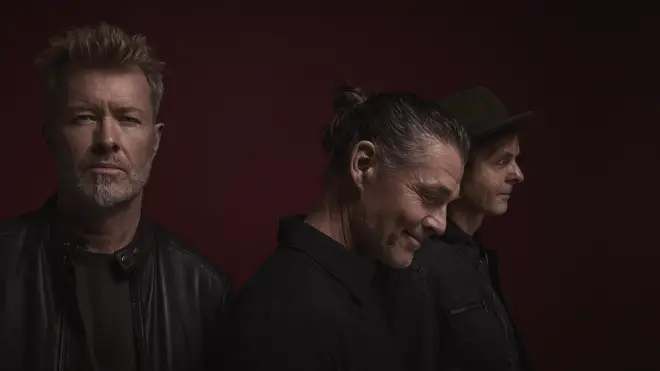 A-Ha are back with a new album and film, which promises to be one of the most fascinating projects of the band's career.
True North will be the Norwegian band's 11th studio album, and their first since 2015's Cash in Steel.
But this time, they're not only releasing an album, but they're bringing out an intriguing film to support it. Here are all the details:
When is A-Ha's 'True North' album released?

True North is released as a CD and vinyl album on October 21.

Morten Harket, Paul Waaktaar-Savoy and Magne Furuholmen recorded the album in a fantastic studio location, just 90km above the Arctic Circle.

They were also joined by the Norwegian orchestra, Arctic Philharmonic, on the album.

"True North is a letter from a-ha, from the Arctic Circle, a poem from the far north of Norway," Furuholmen said.

The album will feature the lead single 'I'm In', which you can hear below:

a-ha - I'm In (Official Video)

What is the 'True North' film and when is it released?

Watch the trailer for True North

True North will be released in select cinemas worldwide on Thursday, September 15.

The film will also include a special behind-the-scenes short, exclusive to cinemas.

Tickets for the film will be available from August 4, from here.

The original idea for True North was to film a single session of the album, but the project expanded into a bigger production.

The film focuses on the band's vision of a "collective connection to the environment".

The film will see actors portraying life in the North, as well as documenting the band recording music over two days in Bodø, Norway.

Director Stian Andersen said: "It's been an honourable assignment to direct the True North movie. It's also been a great pleasure to write and create the narrative to match a-ha's beautiful songs in this film."