Darren Hayes facts: Savage Garden singer's age, husband, family and career explained
14 July 2023, 12:48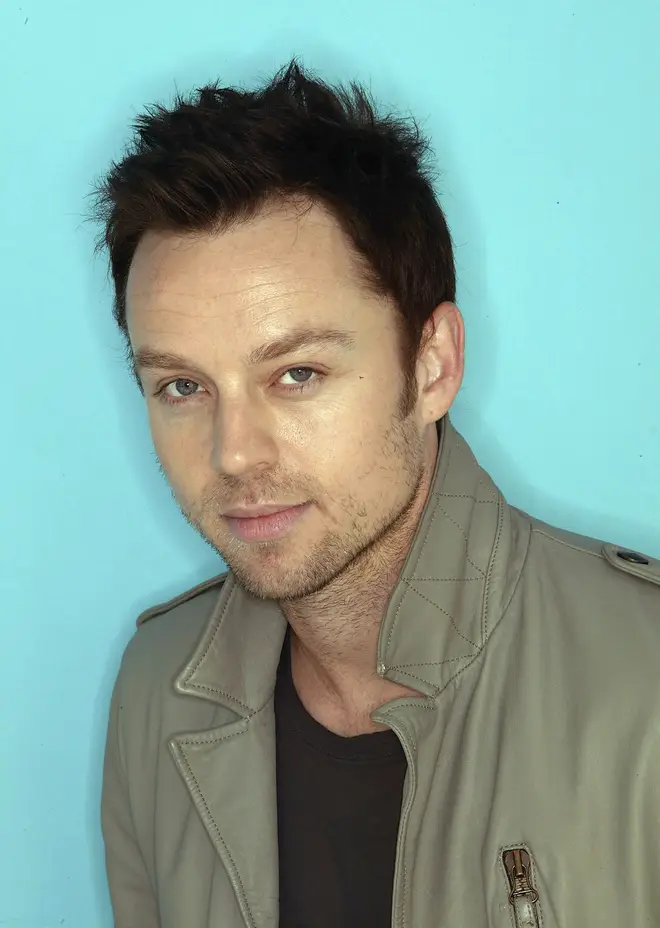 Darren Hayes became one of the biggest pop singers of the 1990s as part of his group Savage Garden.
Australian musician Darren Hayes was the frontman of Savage Garden from 1993 until their disbandment in 2001.
Their 1997 self-titled album was a massive success around the world, featuring the singles 'I Want You', 'To the Moon and Back' and 'Truly Madly Deeply'.
The duo - also featuring British-born Daniel Jones - followed this up with 1999's Affirmation, containing the hits 'I Knew I Loved You' and 'The Animal Song'.
Darren released his debut solo album Spin in 2002, selling two million copies worldwide and featuring the hit single 'Insatiable'.
He has released five albums as of 2023, the most recent of which was 2022's Homosexual.
How old is Darren Hayes?

Darren Hayes performs in 2023. Picture: Getty

Darren Hayes was born on May 8, 1972. He celebrated his 51st birthday in 2023.

He was born in Brisbane, Queensland, Australia, to parents Judy and Richard. He has two siblings: an older sister, Tracey, and an older brother, Peter.

According to Darren, his father was a "violent alcoholic" who beat his mother and "insulted" him over being gay, making his upbringing "traumatising" for him.

He told BANG Showbiz: "My experience was so traumatising. I had a father who was a violent alcoholic and he used to beat my mum and I was a really sensitive little kid. He was the first person to call me a gay slur and he called me the F word."

How and when did he start Savage Garden?

Savage Garden in 1997. Picture: Getty

Darren Hayes responded to Daniel Jones' 1993 post for a lead singer vacancy in the band Red Edge in the Brisbane music journal Time Off.

Despite damaging his voice during the audition, Darren was successful. After the cover band disbanded in 1994, Darren teamed up with Daniel to form the duo band Crush.

However, the name was already registered to another band in the UK. Before changing their name to Savage Garden—a word used by Anne Rice to describe the world as seen through Lestat de Lioncourt's eyes in her novel The Vampire Lestat—Hayes and Jones first sent their first demo tape to record labels under the moniker Bliss.

In the 'Savage Garden', the natural rules of the planet take precedence above anything beautiful or civilised.

Is Darren Hayes married?

Darren Hayes with ex-wife Colby Taylor in 1998. Picture: Getty

In 1994, Darren Hayes married makeup artist Colby Taylor, his childhood sweetheart.

The couple divorced in 2000.

In the early 2000s, he began telling friends and the CEO of his label, Sony, that he was gay.

In 2005, in London, he entered into a private marriage ceremony his partner of two years, Richard Cullen, in a secret ceremony. In 2006, they had a civil former partnership. In 2013, they officially married, in California.

Darren said in a 2017 interview with Attitude: "I don't regret [publicly coming out] for a second. It wasn't that I was blacklisted, but it was that I became a 'niche' artist purely based on my sexuality.

"There was a kind of unintentionally patronizing view of me. No longer a sexual object, but more of someone you might take home to Mom [...] I was suddenly your gay uncle. That was frustrating. My sexuality was used as a descriptor, and if you think about it, that's nuts. No one says 'Openly heterosexual singer Adele.' "

In May 2023, Darren announced his separation from Cullen, saying: "After 17 years of marriage to the best person I ever met, Richard and I have chosen to accept that our union has greatly and beautifully come to rest.

I Knew I Loved You ft. Darren Hayes | The Crooner Sessions #86 | Gary Barlow

"In honour of this realisation, we separated earlier this year and have been supporting each other emotionally throughout this massive change in our lives. Because people will ask, let me answer the ugly questions to get them out of the way forever – no, there's no scandal to report, no infidelity, guilty or third party. It's just life.

"We adore each other and always will. We view our marriage as our greatest collaboration. Nobody can ever take away what we achieved together. We are still best friends. We always will be."