Who is Russia's Eurovision 2019 entry Sergey Lazarev?
17 May 2019, 09:37 | Updated: 17 May 2019, 09:46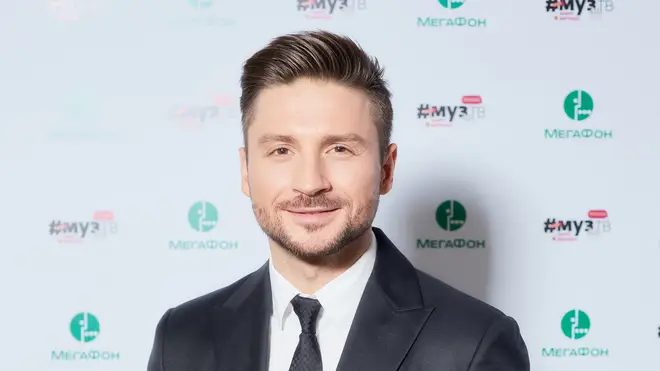 Sergey Lazarev is representing Russia for the second time at the Eurovision Song Contest in 2019. The vocalist - who will be singing 'Scream' - previously came third at Eurovision in 2016.
The 36-year-old singer, dancer and actor is famous in Russia and no stranger to performing on stage.
Sergey Lazarev rose to fame in Russia in the pop group Smash!! which broke up in 2006 and since then has pursued a solo career.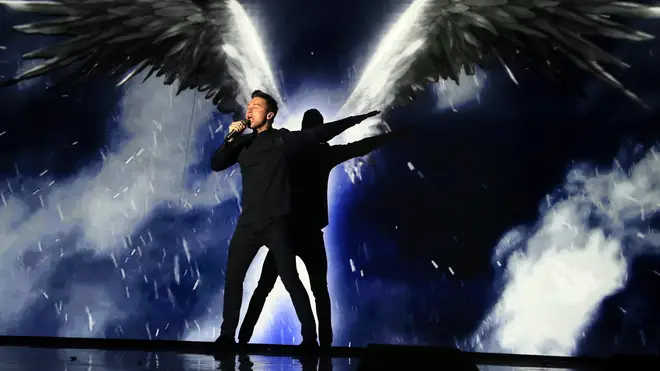 Who is Russia's 2019 Eurovision entry Sergey Lazarev?
Born in Moscow in 1983, Sergey started performing in gymnastics competitions when he was just four-years-old.
When he was eight he joined a children's singing group called 'Neposody' and competed in music contests from the age of twelve.
After appearing in shows such as Italy's Bravo Bravissimo International Contest and the prestigious Morning Star TV Music Contest, Sergey joined up with fellow 'Neposody' singer Vlad Topalov to become pop dup Smash!!
The group had a record deal with Universal Music and their first album sold over 1 million copies.
Sergey Lazarev (Russia 🇷🇺): 'Don't look at the bookmakers!' - Eurovision 2019
After splitting from Smash!! in 2006, Sergey launched a solo career and won accolades across Russia, including Artist of the Year at the Russian MTV Awards.
Sergey represented Russia in Stockholm at the 2016 Eurovision Song Contest, coming third with his hit song 'You Are the Only One.'
Sergey is very well known in Russia, having released six studio albums, 60 singles and having competed on Russia's Dancing On Ice, coming a very respectable second place.
What is Russia's Eurovision 2019 song called?
Sergey Lazarev's song for Eurovision 2019 is called 'Scream.'
The surprisingly chilled track is accompanied by the Moscow Symphony Orchestra, written by Sharon Vaughn, composed by Dimitris Kontopoulos and produced by Philip Kirkorov.
Sergey Lazarev - Scream - Russia 🇷🇺 - Official Music Video - Eurovision 2019
What are the odds of Russia winning Eurovision 2019?
Russia's Sergey Lazarev is currently second favourite to win Eurovision 2019 in Tel Aviv, Israel, behind Duncan Laurence from the Netherlands.
According to Eurovision World Sergey singing 'Scream' is in with an 11% chance to win the contest.
Head here for full details of all of the Eurovision Song Contest 2019 odds.
LIVE - Sergey Lazarev - You Are The Only One (Russia) at the Grand Final
Russia failed to qualify for the final of last year's Eurovision 2018, held in the Altice Arena in Lisbon.
The song 'I Won't Break', sung by Julia Samoylova, didn't get through to the Grand Final of the contest, the first time Russia has failed to go through to the final round since 2004.
Russia won Eurovision in 2008 with the song 'Believe' performed by Dima Bilan - so hopefully his luck will rub off on Sergey this year!