James Blunt opens up about father's kidney transplant as he thanks hospital staff
1 May 2020, 18:29 | Updated: 27 December 2021, 22:26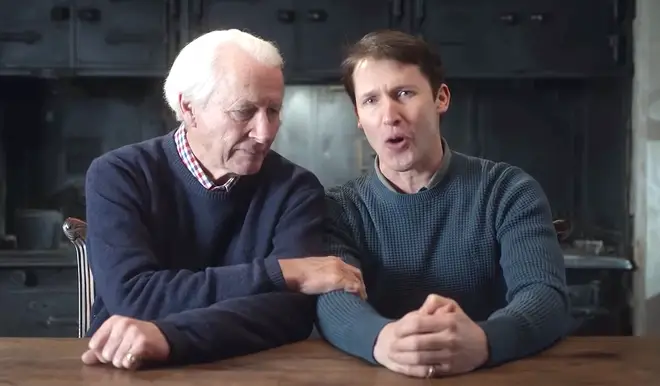 James Blunt has opened up about his father's kidney transplant and thanked NHS staff after his operation.
Charles had an operation back in January and is currently at home self-isolating following the government's coronavirus restrictions.
James is also in lockdown... in Ibiza. However, the singer still made an appearance on The One Show to thank the staff who helped his father.
Speaking to show host Alex Jones, 46-year-old James said: "Thank you to the amazing surgeons, doctors and nurses.
Click here for the latest coronavirus advice from the NHS
James Blunt praises the NHS after Dad's kidney transplant
"In January, they gave my father a new kidney and he's now in isolation much healthier and much more positive and thrilled thanks to those guys in Portsmouth. So thank you very much."
James went on to tell viewers that his father is now doing much better.
He continued: "It's really amazing to see the difference and what a second-hand kidney can do."
James Blunt - The Greatest [Official Video]
During another TV appearance on Good Morning Britain James added: "My father had the op in January.
"And he's been immuno suppressed, so I haven't seen him since January. He's one of 1.5 million vulnerable people in lockdown.
"It's been a very frightening experience for him."