How a terrifying incident led to Daryl Hall meeting John Oates for the very first time
11 September 2023, 10:34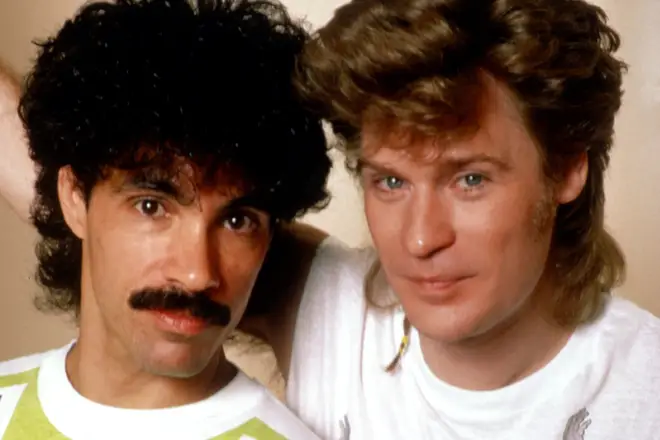 Hall & Oates are one of the biggest groups in the history of pop music.
The pop-rock duo comprised Daryl Hall (the blonde one) and John Oates (the one with the moustache) were ever-present on the airwaves during the 1970s and 1980s.
Two heads were certainly better than one where Hall & Oates was concerned, especially when you consider the level of success they achieved together.
After their debut chart-topper with 'Rich Girl' in 1977, the duo went on to score another host of hits like 'You Make My Dreams Come True', 'Private Eyes', 'Kiss On My List', 'I Can't Go For That', and 'Maneater' which was arguably their most beloved.
Even after five decades since the pair released their first album - the oddly named Whole Oats in 1972 - they're still going strong.
Continuing to tour to this day, there are even reports that the duo are back in the studio together writing their first studio album since 2006, despite saying they have "drifted apart" as a creative force over the years.
So there's still the magic between the two, proving that they're better together. You can't be Hall & Oates without either Hall or Oates.
But how they came together was in unlikely circumstances, and it's a wild backstory that other bands would envy to be able to tell.
There's always a degree of serendipity when people's paths cross and they go on to achieve great things together, but meeting for the very first time during a violent gangland shootout is one of the unique band origins ever.
Both Daryl Hall and John Oates were born in Philadelphia, and that's where they started their first bands, later attending Temple University in the city.
Likely because of the era they were both in doo-wop bands - Hall was in The Temptones and Oates was in The Masters, to minimal success but both acts were promising.
In 1967, powerhouse Philadelphian disk jockey Jerry Bishop had asked both bands to perform at a dance event at the Adelphi Ballroom, a buzzing local venue.
Daryl Hall & John Oates - I Can't Go For That (No Can Do) (Official Video)
Talking to the Pennsylvania Heritage magazine in 2016, Oates revealed that local bands didn't really have much other option.
"When Jerry Bishop contacted you, you had to go. If you didn't, your record wouldn't get played on the radio," he said.
So with both bands prepared to perform on the night, they hung out backstage with their own groups, never hadn't spoken before.
And they might not have ever truly crossed paths in a meaningful sense if they didn't hear gunshots coming from the venue.
How did Hall & Oates meet?
A brawl had broken out between two rival high school gangs - though it was way more dangerous than it might sound with gang members using knives, chains, and even firearms going by the gunshots.
Whilst carnage ensued and halted any of the performances from going ahead, Hall and Oates hid backstage behind a curtain, peering round to witness the riot and chances of escaping himself.
"We were all getting ready for the show to start when we heard screams, and then gunshots," Oates said in 2016.
"It seemed a full-scale riot had erupted out in the theatre, not a shocker given the times. Like a lot of other cities around the country, Philly was a city where racial tensions had begun to boil over."
Making a quick getaway via a service elevator was when they'd bump into one another for the first time, with Hall supposedly saying to Oates: "Oh, well, you didn't get to go on, either. How ya doin'?"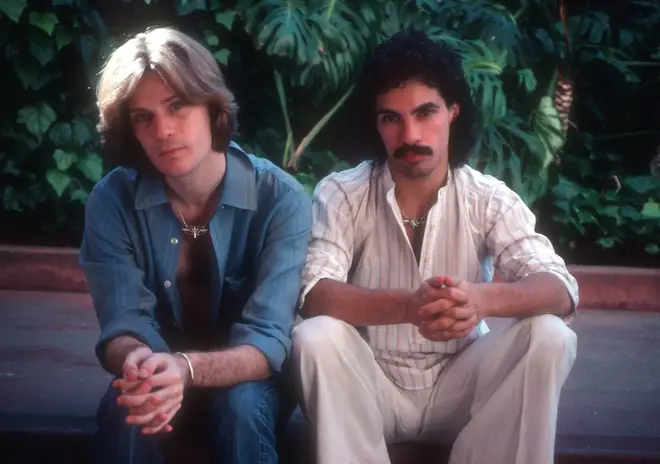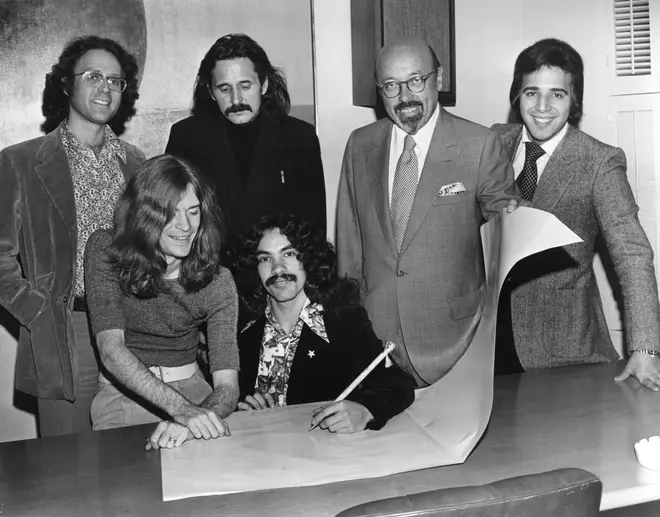 Although the pair went their separate ways after the Adelphi Ballroom altercation, history would tell us that it wouldn't be the end of their friendship or fruitful partnership.
They ran into one another at Temple University where Hall studied music and Oates studied journalism, and laughed about their 'brush with death' only weeks earlier.
Fate had it that two of Oates' bandmates from The Masters had been drafted for the Vietnam War so they disbanded, and he was invited to join Hall's band The Temptones.
Such was their musical chemistry however, they continued to collaborate after The Temptones eventually disbanded as well.
Hall dropped out of his course not long before he was set to graduate, and Oates backed his bags for a stint travelling around Europe, but even that didn't keep them apart for long.
Once Oates returned his apartment - which he'd been subletting to Hall's sister - was padlocked up as she hadn't been paying rent.
He showed up to Hall's doorstep where he'd eventually stay, and the two would spend their time writing.
"That was our true birth as a duo," Oates said in a later interview, and although they didn't know it then, it was the birth of one of pop rock's biggest ever bands.
Daryl Hall & John Oates - Private Eyes (Official HD Video)