Jaffa Cakes bring back 'Total Eclipse' advert with added Bonnie Tyler
26 October 2023, 16:23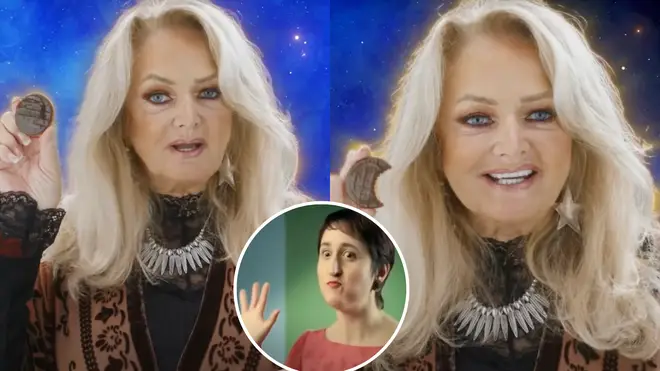 Turn around... Jaffa Cakes has resurrected its iconic "total eclipse" advert with a twist.
Welsh icon and 'Total Eclipse Of The Heart' singer Bonnie Tyler features in a new campaign from McVitie's Jaffa Cakes to explain all about the lunar eclipse.
This means bringing back the legendary 'Full Moon, Half Moon, Total Eclipse' routine for a new generation of viewers.
Jaffa Eclipse I Bonnie Tyler x Jaffa Cakes
The original advert first aired in 1999, and featured a school teacher explaining to her class the different phases of the moon using a Jaffa Cake.
Bonnie said: "Given my connection to eclipse-related matters, I was very happy to collaborate with McVitie's Jaffa Cakes to educate Britain about the science behind this magnificent lunar phenomenon.
"I hope that after watching this video, people throughout the UK will gain a deeper understanding of the night sky."
That's all very useful Bonnie, but what about the ultimate question? Are Jaffa Cakes a biscuit or a cake?
Jaffa Cakes - Total Eclipse (1999, UK)