James Taylor facts: Singer's age, wife, children, career and more revealed
11 October 2022, 13:59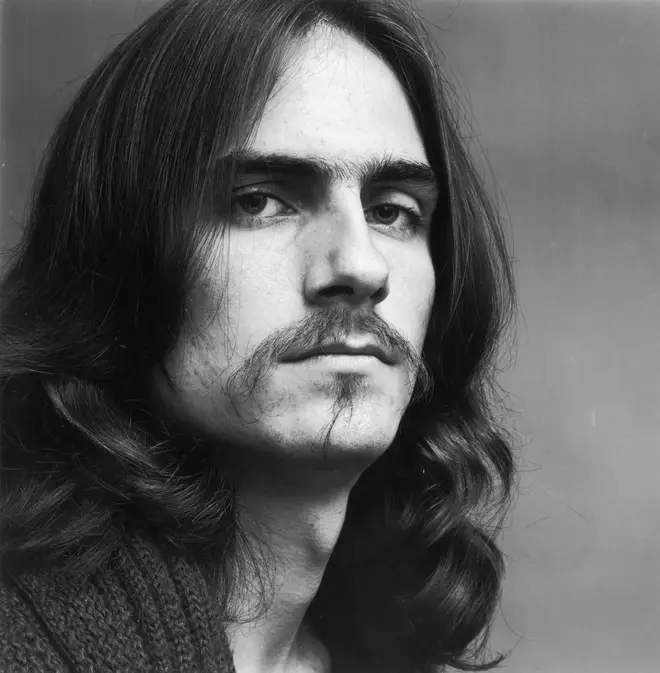 James Taylor emerged as one of the world's leading singer-songwriters in the early 1970s.
The American musician was just in his early 20s when he found international success with his thought-provoking folk-pop songs such as 'Fire and Rain' and 'You've Got a Friend'.
James Taylor has won six Grammys, has been inducted into the Rock and Roll Hall of Fame and is one of the best-selling music artists of all time, having sold over 100 million records worldwide.
He found his breakthrough in 1970, while his 1976 Greatest Hits album sold over 12 million copies in the US alone.
Now in his 70s, he still continues to perform to fans around the world, and his live shows are always guaranteed to put a smile on your face.
How old is James Taylor and where is he from?

James Taylor in 2015. Picture: Getty

Full name James Vernon Taylor, he was born in Massachusetts, Boston, on March 12, 1948. He celebrated his 74th birthday in 2022.

His father was Isaac M Taylor, a physician at the hospital James was born at, and he came from a wealthy Southern family.

His mother, Gertrude (née Woodard; 1921–2015), studied singing at the New England Conservatory of Music, and was an aspiring opera singer before she married Isaac in 1946.

James is the younger brother of musician Alex Taylor (1947–1993) and the older brother of musicians Kate Taylor (born 1949) and Livingston Taylor (born 1950).

His youngest sibling, Hugh (born 1952), was also a musician, who later quit music to run a bed-and-breakfast in Massachusetts.

When was James Taylor married to Carly Simon?

James and Carly in the 1970s. Picture: Getty

James Taylor married fellow singer-songwriter Carly Simon in late 1972, in a small ceremony at Carly's New York apartment.

At the time, James was 24 and Carly was 27.

After 11 years, they divorced in 1983.

Their children, Sally and Ben, are also musicians.

James Taylor performing with Sally and Ben in 2008. Picture: Getty

Who is James Taylor's wife and how many children does he have?

James Taylor and second wife Kathryn Walker in 1988. Picture: Getty

After Carly Simon, James Taylor married actress Kathryn Walker in late 1985.

Walker helped him fight his heroin addiction, but they ultimately divorced in 1996.

In 1995, James began dating Caroline 'Kim' Smedvig, the director of public relations and marketing for the Boston Symphony Orchestra.

They married in Boston in 2001.

James Taylor with wife Caroline in 2011. Picture: Getty

James became a father for the third and fourth time following the birth of their twin sons Rufus and Henry in April 2001.

Their son Henry also tours as a backing vocalist with his father.

James Taylor with wife Caroline and sons Rufus and Henry aged 14. Picture: Getty

What are James Taylor's most famous songs and albums?

James Taylor - Fire And Rain (BBC In Concert, 11/16/1970)

James Taylor has recorded 20 studio albums as of 2022.

He signed his first recording contract with The Beatles' Apple Records, where he released his self-titled debut album in 1969.

He released his second album Sweet Baby James in 1970, featuring the lead single 'Fire and Rain', which became a big international hit.

1971 saw the release of Mud Slide Slim and the Blue Horizon, his second album to certify multi-platinum in sales in the US, including first number one single 'You've Got a Friend' (a cover of his friend Carole King's song).

In 2015, James finally achieved his first US number one album, Before This World.

His other famous songs include 'How Sweet it is (To be Loved By You)', 'Carolina in My Mind', 'Mexico' and 'Up on the Roof'.

What is James Taylor's net worth?

According to Celebrity Net Worth, James Taylor has a net worth of around $80 million.