Carly Simon facts: Singer's age, husband, children, siblings and more revealed
5 March 2021, 16:01 | Updated: 23 October 2022, 14:24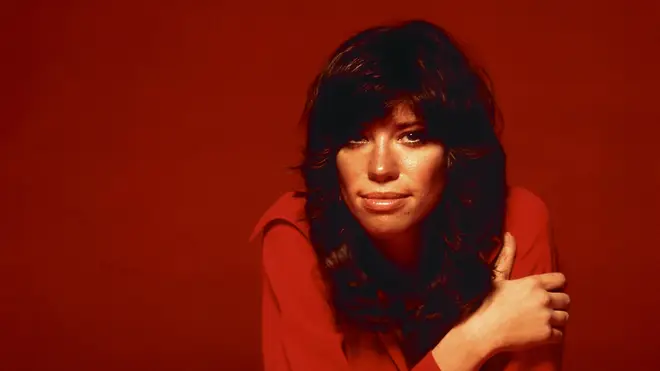 Carly Simon is one of the most successful singer-songwriters to have emerged from the folk boom of the 1970s.
After a brief period with her sister Lucy Simon as duo the Simon Sisters, Carly Simon found huge success as a solo artist, starting with her 1971 self-titled debut album, which won her the Grammy Award for Best New Artist.
She achieved international fame with her third album, No Secrets, which featured the worldwide hit 'You're So Vain'.
She went on to record 'Nobody Does It Better', the theme song to the Bond film The Spy Who Loved Me, and has released 23 studio albums as of 2021.
Here's all the big facts about the talented artist:
How old is Carly Simon and where is she from?

Carly Simon in 2019. Picture: Getty

Carly Simon was born on June 25, 1945. She celebrated her 75th birthday in 2020.

She was born the Bronx borough of New York City.

Her father was Richard L Simon (co-founder of production company Simon & Schuster), a classical pianist. Her mother was Andrea Heinemann Simon, a civil rights activist and singer.

Carly had three other siblings:

Opera singer Joanna Simon, who died in October 2022, aged 85, from cancer.
Fellow singer and composer Lucy Simon, who also died in October 2022 from cancer, aged 82, just a day apart from Joanna.
Peter Simon, who died from cancer in 2018.

Is Carly Simon married and who are her ex-husbands?

James Taylor and Carly Simon in 1971. Picture: Getty

Carly Simon was previously married to singer James Taylor from 1972 to 1983.

In 2004, Carly said that she no longer speaks to Taylor: "I would say our relationship is non-existent. It's not the way I want it."

She later married James Hart, a writer, poet and businessman, in 1987, but divorced in 2007.

In 2008, Carly started dating Dr Richard Koehler, a surgeon.

How many children does Carly Simon have?

Carly Simon with daughter Sally and son Ben. Picture: Getty

Carly Simon has two children, both of whom were with first husband James Taylor.

Sarah Maria 'Sally' Taylor was born in 1974. Sally has released music as a solo artist and with her band The Slip.

Ben Taylor was born in 1977, and he is also a singer-songwriter.

What are Carly Simon's most famous songs?

Carly Simon - You're So Vain

Carly first rose to fame in the 1970s, and her biggest hits include 'Anticipation', 'You Belong To Me', 'Coming Around Again', 'Jesse', 'You're So Vain', and 'Nobody Does It Better'.