Carole King facts: Singer's age, husband, children and more revealed
31 August 2021, 18:06 | Updated: 19 January 2022, 17:10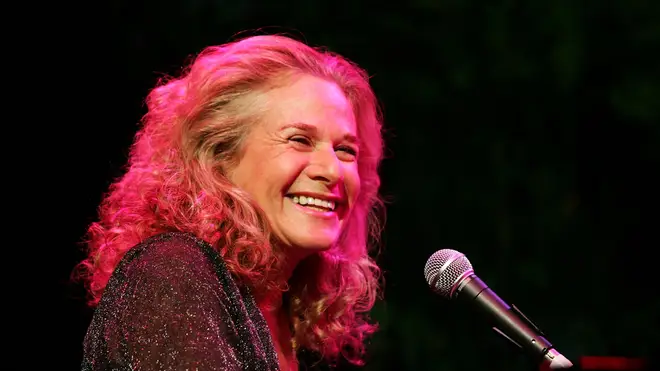 Carole King is one of the most successful and celebrated singer-songwriters of all time.
Carole began her incredible career as one of the staff songwriters at the famous Brill Building, and later as a solo artist.
She is the most successful female songwriter of the latter half of the 20th century in America. She wrote 118 hits in the States, and 61 in the UK. She was the most successful female songwriter on the UK singles charts between 1962 and 2005.
Originally working with her first husband Gerry Goffin, the duo wrote more than two dozen chart hits - including 'The Loco-Motion', 'Up on the Roof' and 'I'm Into Sometehing Good'.
Carole found fame as a performer in her own right in the 1970s, including her iconic album Tapestry.
She has recorded 25 solo albums, and has sold over 75 million copies worldwide. She has won four Grammy Awards and was inducted into the Songwriters Hall of Fame. She has been inducted twice into the Rock and Roll Hall of Fame, as a singer and songwriter.
How old is Carole King and where is she from?

Carole King - It's Too Late (Live at Montreux, 1973)

Carole King was born on February 9, 1942. She celebrated her 79th birthday in 2021.

Her birth name was Carol Joan Klein, and she was born in Manhattan, New York City.

She had Jewish parents: Eugenia (née Cammer), a teacher, and Sidney Klein, a firefighter.

Her parents met in an elevator in 1936 at Brooklyn College, where her father was a chemistry major, and her mother was an English and drama major.

Is Carole King married?

Carole King and Gerry Goffin in the 1960s. Picture: Getty

Carole King has been married four times in total, but is not currently married.

Her first marriage was with her songwriting partner Gerry Goffin from 1959 to 1968.

In 1964, Goffin fathered a daughter with singer Jeanie Reavis, but he and Carole remained together for several years before divorcing.

Goffin later told Vanity Fair that he "wanted to be a hippie — grew my hair long — and Carole did it modestly... And then I started taking LSD and mescaline. And Carole and I began to grow apart because she felt that she had to say things herself. She had to be her own lyricist."

Goffin died in 2014, aged 75.

Carole was then married to musician Charles Larkey from 1970 to 1976. They had previously formed a trio called 'The City'.

Carole King performing with Charles Larkey and Barry Mann in 1971. Picture: Getty

Her third marriage was with songwriter Rick Evers from 1977 until his death from a drug overdose a year later. In 2012, Carole King wrote that she had been physically abused by Evers on a regular basis.

Her fourth marriage was with Rick Sorenson, a rancher from Idaho. They were married from 1982 to 1989.

How many children does Carole King have?

Carole King with daughters Louise and Sherry. Picture: Getty

Carole has four children in total.

She had two daughters with Gerry Goffin: Louise (born 1960) and Sherry (born 1962).

Louise and Sherry are also singers. Louise released her first album Kid Blue in 1976, with her latest Two Different Movies coming out in 2020. Carole and Louise duetted on a version of 'Where You Lead' for the Gilmore Girls theme tune.

Sherry has contributed to the soundtracks of TV shows and films such as Basic Training, The Care Bears Movie and Shackin' Up.

Carole had two children with ex-husband Charles Larkey: Molly (born 1971) and Levi (born 1974).

Molly is an artist, writer and organizer, while Levi has worked in various jobs in and out of Hollywood.

What is Carole King's net worth?

According to Celebrity Net Worth, Carole King has an estimated net worth of $70 million (£50.9 million).