Listen to Lady Gaga's powerful cover of Elton John's 'Your Song'
30 March 2018, 14:57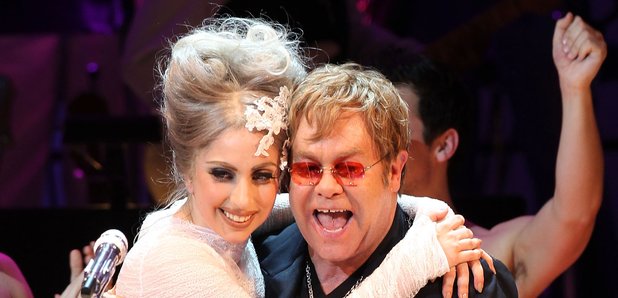 Lady Gaga has unveiled her new cover version of Sir Elton John's classic 'Your Song', and it's pretty special.
Taken from the upcoming Elton John tribute album Revamp, you can hear the cover in full below:
The album will also feature covers from the likes of Ed Sheeran, Sam Smith and Florence + the Machine.
Lady Gaga later tweeted that it was an "honour" to cover such a classic song:
HERE WE ARE!!! Here's my cover of one of the greatest songs of all time. Elton John and Bernie Taupin's "Your Song." What an honor it was to record. THATS ME ON THE PIANO! THIS ONES FOR YOU!! https://t.co/SYyfQgJGtH pic.twitter.com/5NeVDwDLUN

— Lady Gaga (@ladygaga) March 29, 2018
Meanwhile, there will also be a second covers album titled Restoration, featuring a host of country artists including Chris Stapleton and Little Big Town.
The full tracklisting for Revamp is:
Elton John, Pink and Logic - Bennie and the Jets
Coldplay - We All Fall in Love Sometimes
Alessia Cara - I Guess That's Why They Call it the Blues
Ed Sheeran - Candle in the Wind
Florence + the Machine - Tiny Dancer
Mumford & Sons - Someone Saved My Life Tonight
Mary J Blige - Sorry Seems to be the Hardest Word
Q-Tip & Demi Lovato - Don't Go Breaking My Heart
The Killers - Mona Lisas & Mad Hatters
Sam Smith - Daniel
Miley Cyrus - Don't Let the Sun Go Down on Me
Lady Gaga - Your Song
Queens of the Stone Age - Goodbye Yellow Brick Road