Linda Nolan facts: Singer's age, husband, children and career revealed
14 April 2021, 17:28 | Updated: 8 February 2022, 17:01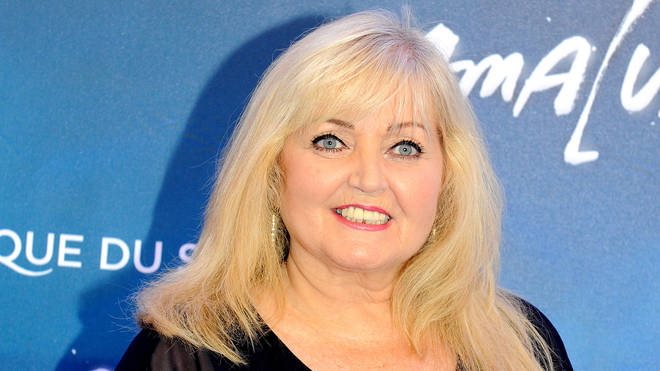 Irish star Linda Nolan first found fame as part of the sister singing group the Nolans, and has recently opened up about her cancer diagnosis.
First performing with her sisters in 1974, Linda has sang with the likes of Gene Pitney and Frank Sinatra, and has appeared in many TV shows and stage musicals.
After moving with her family to Blackpool aged three, she formed The Nolans with her sisters Anne, Denise, Maureen, and Bernie. Their youngest sister Coleen Nolan then joined in 1980.
After leaving the group in 1983, Linda went on to perform in theatre, including an eight-season residency as Maggie May on Blackpool's Central Pier from 1986, followed by two seasons as Rosie O'Grady on Blackpool's South Pier from 1994.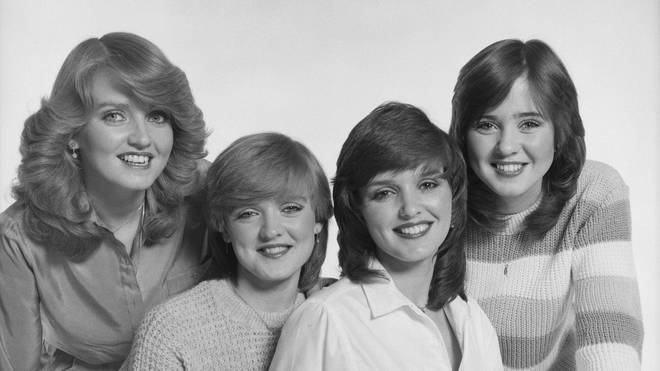 Linda also played the prison governor in two UK touring productions of Prisoner Cell Block H: The Musical in the 1990s, and starred in the West End as Mrs Johnstone in Blood Brothers for three years from 2000.
She reunited with the Nolans in 2009, and five years later took part in the 13th series of Celebrity Big Brother. In 2018, she became a regular panellist on Loose Women.
Here are the important facts about the talented star:
How old is Linda Nolan?

Linda Nolan in 1980. Picture: Getty

Linda Nolan was born on February 23, 1959. She celebrated her 62nd birthday in 2021.

She was born in Dublin to parents Tommy and Maureen Nolan. The family lived in Raheny, a northern town of Dublin.

Who was Linda Nolan's husband?

Linda Nolan and Brian Hudson in 1981. Picture: Getty

Linda Nolan first met Brian Hudson in 1979, and they married two years later.

Hudson was the Nolans' tour manager until 1983, and he then became his wife's manager after she left the group.

Linda and Brian were married for 26 years until his death in 2007, from liver failure.

Does Linda Nolan have any children?

Linda does not have any children, and in recent years she has spoken of her regret of focusing on her career and previously not wanting kids.

"It was completely down to my career and the idea that I had all the time in the world and then you realise you don't," she wrote in her autobiography.

"Instead of putting it off year after year if I had my time again I would have said to Brian, 'Well, no time is perfect, let's have a child'.

"I don't dwell on it because it was just something that never happened but I love children and my counsellor said to me recently that the only spark she sees in my eyes is when I talk about my great nieces and nephews."

When was Linda Nolan diagnosed with breast cancer?

In 2006, Linda Nolan was first diagnosed with breast cancer. Her treatment saw her undergoing a single mastectomy.

She was given the all-clear from cancer in 2011.

However in 2017, Linda fell on her hip and was taken to hospital, where doctors found a form of incurable secondary breast cancer on her pelvis.

She began undergoing regular radiotherapy treatment, but has said that she would reject chemotherapy if the cancer was found to be terminal, after seeing how her late sister Bernie was in pain from her treatment in 2013.

Linda has bravely spoken about her cancer battle, explaining that she has already planned her own funeral.

"I want to get all my affairs 'in order', as they say - I've caused my family enough worry over the years and so I want everything I can decided now so they don't have to if I become very poorly," she wrote.

"And then I talked through the list of things I wanted agreed. I want to be DNR (Do Not Resuscitate) if it is near the end of my life. And I want to go to a hospice rather than be looked after by one of my brothers and sisters.

"I saw how well Bernie was treated in a hospice and I'd be happy with that. And then when I'm dressed and fed and cleaned my brothers and sisters will able to visit me with a bag of sweets and a movie but none of the worry."