Who is the UK's 2019 Eurovision entry Michael Rice?
16 May 2019, 14:52 | Updated: 17 May 2019, 15:53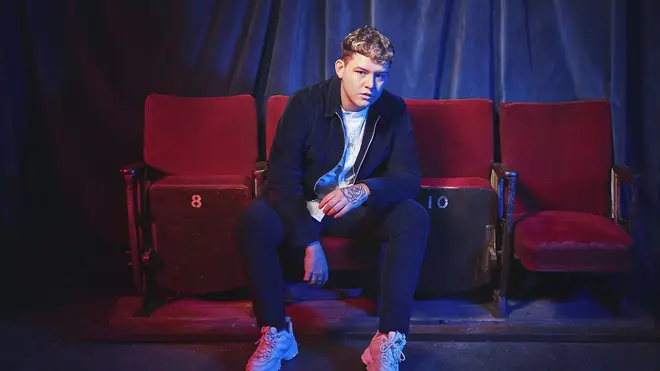 The young singer will fly the UK flag in Tel Aviv in 2019...
Michael Rice is no stranger to talent shows, having taken part in All Together Now and The X Factor in the past.
He'll now be performing in the biggest contest of all when he represents the UK at Eurovision 2019, and here's all the facts you need to know about him:
Who is Michael Rice and how old is he?

Eurovision hopeful Michael Rice incredible Proud Mary performance | All Together Now

Michael Rice is an English singer, will represent the UK in the Eurovision Song Contest 2019.

Born in 1997, the 21-year-old hails from Hartlepool, and currently owns a waffle and milkshake business.

He competed against five other acts to win Eurovision: You Decide and represent the UK with the song 'Bigger Than Us' in Tel Aviv.

After performing three different songs, he won the public vote to represent the UK in May.

Michael previously won talent show All Together Now in 2017, and also appeared on The X Factor in 2014.

What is his Eurovision song?

Eurovision 2019 UK Entry | Michael Rice performs 'Bigger Than Us' - BBC

Michael's song is called 'Bigger Than Us', and was co-written by Swedish entry John Lundvik.

He first planned to represent Sweden with 'Bigger Than Us', before switching to his other track 'Too Late For Love'.

Michael said of his song: "'Bigger Than Us' is about love, coming together, it's a really powerful song. You just connect with it. It's all about emotion."

Me & @surieofficial thank you for all the amazing advice and support, I've got big shoes to fill now after you❤️

Big thank you to everyone who voted last night feels like I'm in a dream. I really want, I've got a lot of hard work to do now, but I'm ready Let's do this U.K✨🇬🇧🇬🇧 pic.twitter.com/1AuuPe33Yy

— Michael Rice (@MichaelRiceOff) February 9, 2019

Is Michael Rice on Instagram?

He is indeed!

You can follow his Eurovision journey over @itsmichaelrice.