Noel Edmonds to play Barry Gibb in new Bee Gees TV biopic
1 April 2020, 07:00 | Updated: 1 April 2020, 13:36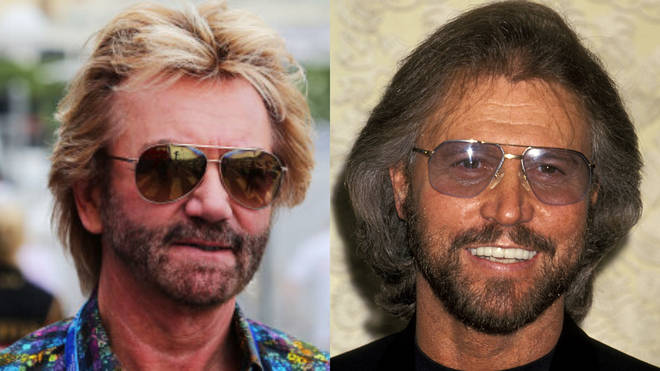 It truly is the era of musical movie biopics, and the latest group to get their own film is the Bee Gees, with an intriguing casting choice for Sir Barry Gibb.
TV legend Noel Edmonds has been cast in what he has called a "dream role" of playing his hero Barry Gibb in an upcoming TV movie based on the Gibb brothers.
The film will tackle Barry's life in his later years, with Edmonds being chosen after a "surprising" audition process, according to producers.
"We had no idea he could reach such high notes, let alone sing so beautifully," producers said in a statement.
Edmonds will make his acting debut in You Win Again: The Barry Gibb Story later this year, with a channel still to be announced, though the major stations are said to be in the middle of a bidding war to air the 'must-see' TV event.
The film is not related to another movie about the Bee Gees, which has had Bradley Cooper rumoured to be playing Sir Barry.
Noel Edmonds is said to have been pursuing the role, ever since interviewing the Bee Gees on his TV show back in 1983.
The movie is expected to be released never, as this is sadly just an April Fools' joke.
But if this ever does happen, we're claiming responsibility!