Noel Edmonds: TV legend's age, wife, daughters, net worth and more facts
21 November 2018, 13:03 | Updated: 11 March 2019, 16:15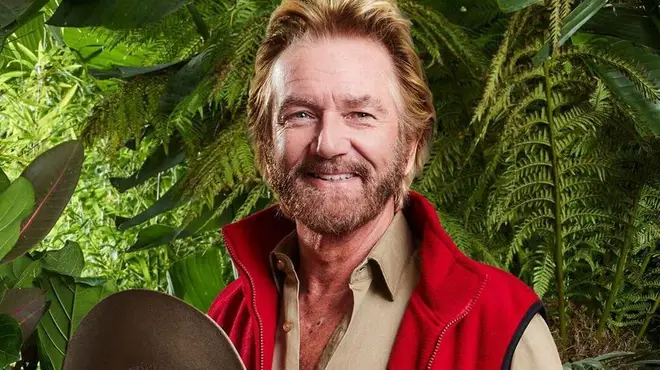 Noel Edmonds is one of the best known TV legends in the UK
The former Deal or No Deal host appeared in 2018's I'm a Celebrity... Get Me Out of Here!, but what TV shows has he starred in before and how big is his family?
Here's all you need to know about Noel Edmonds:
Who is Noel Edmonds?

Noel Edmonds is a TV and radio presenter, and executive. He first became known as a DJ on BBC Radio 1, and has continued to host light entertainment TV shows for over 40 years.

He is known for hosting Multi-Coloured Swap Shop, Top of the Pops, The Late, Late Breakfast Show and Telly Addicts.

From 2005 to 2016, he presented the Channel 4 game show Deal or No Deal.

His biggest show of all was the 1990s Saturday night series Noel's House Party, which attracted huge ratings and spawned Mr Blobby and his popular 'Gotcha' pranks on celebrities.

Who is Noel Edmonds' wife and how many children does he have?

Noel Edmonds and Liz Davies in 2009. Picture: Getty

Noel married Gillian Slater in 1971, but it ended in divorce after 11 years.

From July 1986 to 2005, he was married to Helen Soby, and they have four daughters together: Charlotte, Olivia, Lorna and Alice.

In 2009, he married Liz Davies, a make up artist he met on Deal or No Deal. He has two step sons from his relationship with Liz, whom she has from her previous relationship with ex-husband, cameraman Nathan Ridler.

What is Noel Edmonds' net worth?

Noel Edmonds has an estimated net worth of around £75 million, according to Celebrity Net Worth.

He has reportedly been paid £600,000 to appear on I'm a Celebrity.

Did Noel Edmonds have cancer?

Noel Edmonds Defends Views On Cancer Causes To Sceptical Phillip | This Morning

In June 2016, Noel claimed on Twitter that an Electromagnetic Pulse device costing £2,315, was "A simple box that slows ageing, reduces pain, lifts depression and stress and tackles cancer. Yep tackles cancer!".

He provoked criticism after tweeting to a man with kidney cancer, lymph node metastases and psoriatic arthritis that "Scientific fact-disease is caused by negative energy. Is it possible your ill health is caused by your negative attitude?".

A day later, he appeared on ITV's This Morning, revealing that he had been diagnosed with prostate cancer in November 2013. He claimed that a "very stressful, very negative period" in life had caused his prostate cancer.

"I was, I thought, very, very healthy. I know why I got my cancer... the definition of stress is negative energy. It didn't just decide to manifest itself, there was cause".

He added: "I then had my tumour destroyed by sound waves, proving yet again energy is at the heart of this issue. I believe pulsed electromagnetism has a role to play in tackling cancer and I will always believe that."
Meet the I'm a Celebrity... Get Me Out of Here! 2018 cast:
- Rita Simons
- John Barrowman
- Malique Thompson-Dwyer
- Emily Atack
- Anne Hegerty
- Harry Redknapp
- Sair Khan
- Nick Knowles
- James McVey
- Fleur East