Who is Anne Hegerty? I'm a Celebrity 2018 and The Chase star's age, husband and more facts revealed
18 November 2018, 18:46 | Updated: 29 December 2018, 18:51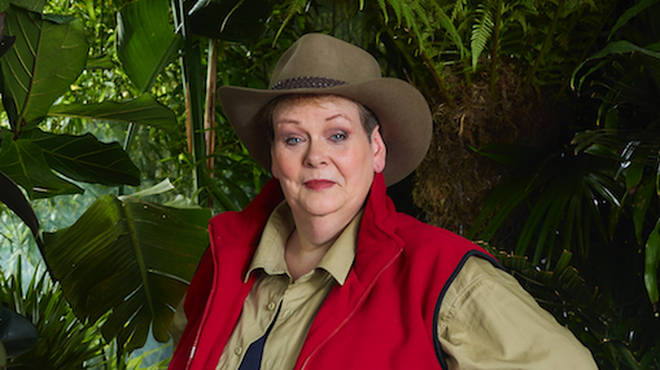 Anne Hegerty has scared countless contestants on daytime TV as The Governess.
The Chase favourite also appeared in the 2018 series of I'm a Celebrity... Get Me Out of Here!, but what is her background and how did she find fame?
Here's all you need to know about The Governess:
Who is Anne Hegerty?

Anne Hegerty is an English TV quiz personality who lives in Manchester, England.

She is best known for being one of the 'chasers' on the ITV game show The Chase, alongside Mark Labbett, Shaun Wallace, Paul Sinha and Jenny Ryan. She is also a 'Chaser' on the Australian version of the show.

Anne has also made appearances on various other quiz shows, including Mastermind, Fifteen to One, Today's the Day, Are You an Egghead? and Brain of Britain.

As of October 2016, she was ranked 55th (and second among women) in the World Quizzing Championships.

Anne Hegerty age: How old is she?

Anne was born on July 14, 1958, and she celebrated her 60th birthday in 2018.

She was born in the City of Westminster, to Kenneth and Shirley Brereton Hegerty (née Smith; 1924–1993).

Anne Hegerty husband: Is she married?

Anne is currently single.

On a potential jungle romance, she said: "I don't see that happening. I sort of managed to establish in my life that relationships aren't really a thing I can handle. And so it's probably best not!" 

She also said that many women often mistakenly assume she is a lesbian. She told The Sun: "I have to say to them I'm very flattered, but at the same time your gaydar is broken."

What did Anne Hegerty do before The Chase?

Picture: Getty

In 2017, Anne revealed to The Sun that she was on the dole before landing her job on The Chase.

She said: "I'd been working as a journalist but everything ground to a halt because of my Asperger's Syndrome, which I was diagnosed with in 2005.

"I was struggling to juggle my workload – a common problem for people with Asperger's – and the result was I ended up on benefits.

"In the late '80s I started quizzing at a local social club, but soon became known on the quiz circuit."