Robbie Williams 'wants to do Eurovision'
10 May 2018, 11:49 | Updated: 29 March 2019, 11:21
Make this happen, Rob.
It's been a long time since the heydays of Cliff Richard, Lulu and Sandie Shaw, when genuinely huge popstars would give Eurovision a crack for the UK.
Well, that could change in the near future, as Robbie Williams has apparently said that he would love to give it a go.
UK Eurovision co-host Scott Mills has claimed that Robbie is "considering" a Eurovision campaign.
"I asked Robbie not so long ago if he'd do it and he said he was considering it," he told The Sun. "He is a fan and I don't think he was joking. He'd be awesome as he's an amazing performer.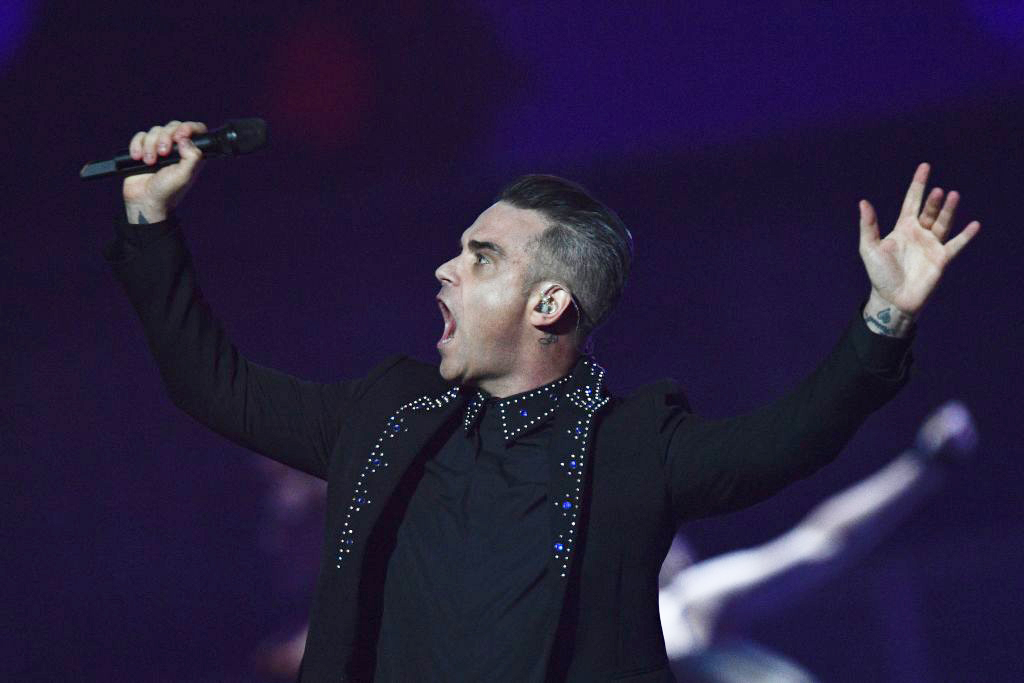 "All it would take is for one big performer or person like him for other stars to go, 'OK, I'm doing it' to immediately change the perception of Eurovision."
He added: "If everyone saw Eurovision in the way that countries like Sweden and the Scandinavian artists do, then big artists will go, 'Actually, it's not a shameful thing to be part of'.
"We could win in the future – it just needs a slight mindset change, which I think is happening but it could still take a while."
It's been 21 years since the UK actually won Eurovision, so maybe it's time someone like Robbie tried it for their nation!
SuRie will be hoping to change the UK's fortunes at this year's Eurovision on Saturday (May 12), but her odds aren't looking great at just 50/1.