Robbie Williams reveals "worrying" illness after being rushed to intensive care
24 October 2017, 15:05 | Updated: 23 March 2018, 16:16
We were rather worried for Robbie when he announced that he had to cancel the rest of his tour in the summer, and he's now opened up about exactly what happened.
Robbie revealed on YouTube that he had to be rushed to intensive care, and was forced to cancel the rest of his tour.
Updating his fans while sat in his garden in Los Angeles, he explained: "How am I is really good. I've been recovering from an illness now for the last five weeks.
"Unfortunately, that illness kicked in just at the end of my tour, a tour which was going so well."
He added: "The audiences were incredible, I was okay, the band was amazing, I was a soldier and I needed to finish that tour and I needed to go to Moscow and I needed to go to St. Petersburg and then I got some test results.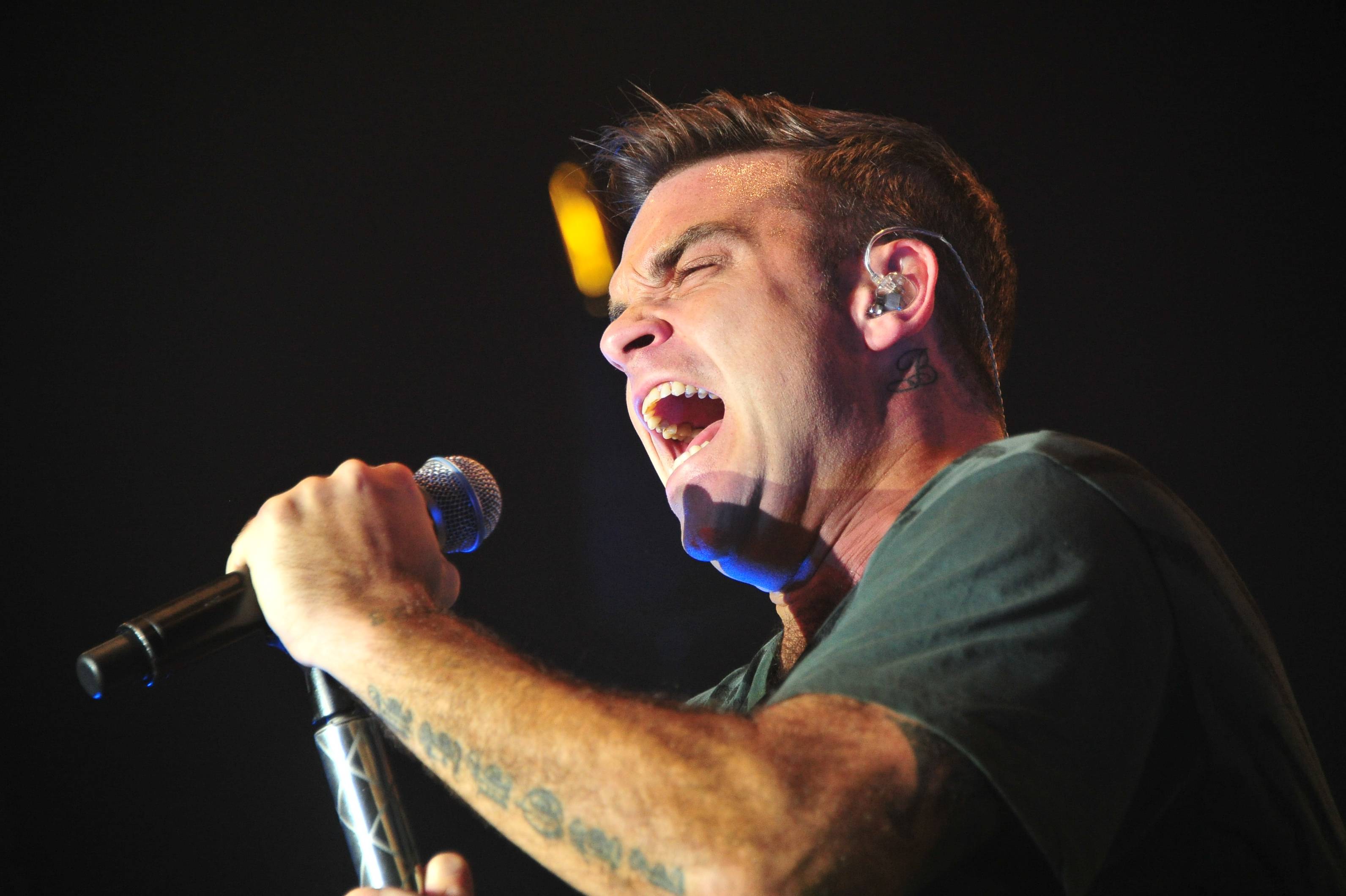 "They were very worrying and I ended up in ICU (Intensive Care Unit), so I couldn't go.
"I haven't pulled out of a tour for bad health since 1998 so you know if I can't do it then there's something going on that I just can't do it."
Speaking about his new lifestyle, he said: "Now I am vegan, I do pilates every day, I do yoga every day and have a really big burger on a Sunday."
Robbie added that he's still not feeling 100%, but that he's "nearly there", saying: "I know I'm going to be better than ever."
Earlier this year, Robbie was huge pain after slipping a disc in his back. He said at the time: "The most difficult thing about creating the tour was my health and my back, I've got a slipped disc and it was king of stressful."
Hope you're feeling better soon, Robster! Watch a classic Robbie video below: