Shania Twain says posing nude for new album helped her heal from childhood trauma
6 January 2023, 15:05 | Updated: 22 February 2023, 15:57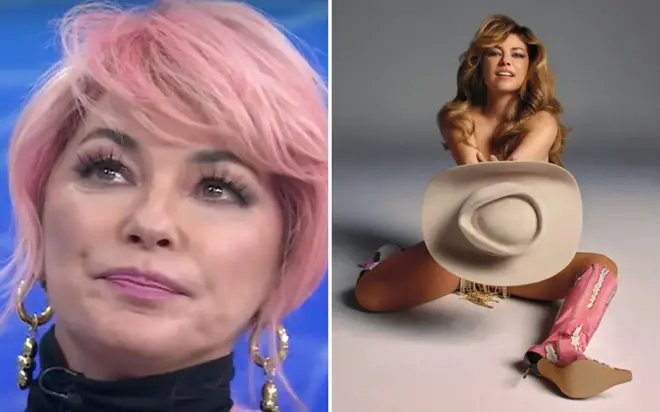 Shania Twain is back as a bigger diva than ever before.
The country pop music icon is set to release her sixth studio album, Queen Of Me, on 3rd February 2023 much to the delight of her fans.
It'll mark Shania Twain's first new album since 2017's Now, and also marks a new era for the singer as she embraces a positive outlook on her life and her body.
She's already released two singles from her upcoming album to huge praise, firstly 'Waking Up Dreaming' and more recently 'Giddy Up!'.
But what attracted the most attention to Shania's new material is that she posed completely nude for the promotional artwork for her new album.
At the age of 57, she looks absolutely incredible and will no doubt be the envy of people much younger than her.
In a recent interview however, Shania bravely revealed that posing nude helped her heal from her previous trauma from being sexually abused as a child.
Shania Twain - Waking Up Dreaming (Official Music Video)
Shania has previously opened up about the abuse she and her family members suffered at the hands of her stepfather, Jerry Twain.
But in the recent interview, she revealed more harrowing details about the torment she was subject to as a youngster.
To deter her stepfather's unwanted attention, Shania would "flatten her boobs" and for a long time didn't feel comfortable in her own skin.
She tried to hide how she was growing into a woman and wanted to become unnoticed because "it was terrible – you didn't want to be a girl in my house".
So after years and years of hiding, Shania took the decision to bare all by showing the world her body in all its glory.
Speaking spoke about her decision on the Today show, saying that she wanted to strip naked for her album as a way of overcoming the trauma she faced when she was abused as a child.""I don't really love my body. I don't love looking at myself in the mirror with the lights on or looking in the mirror at all at my body."
The 'Man! I Feel Like A Woman!' singer did admit that she found the experience much tougher than she expected however.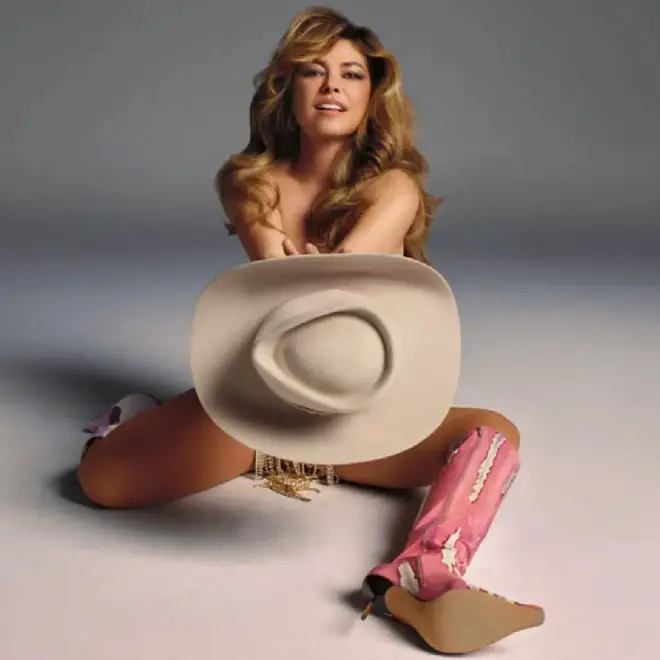 "I did a whole shoot as part of the album artwork where I'm completely nude. And it was really scary" she told host presenter Hoda Kotb.
"I don't really love my body. I don't love looking at myself in the mirror with the lights on or looking in the mirror at all at my body."
She referenced some of the awful incidents that occurred during her childhood, saying: "My stepfather would fondle me up on the top and make me go without a shirt, and I was already maturing."
Shania went on to confess that the experiences she had made her want to "escape being in my own skin", but defiantly saying it's "the only skin I have so I don't have a choice – otherwise, I'm going to hate myself for the rest of my life."
Shania Twain: My new album is about 'loving who you are'
She doubled down on that choice and went completely nude, even though she was "petrified".
"I'm so glad I did it" she admitted. "I was petrified, but once I flicked that switch and dove into it, I'm like, 'I'm all in.' I committed 100 percent."
"I wasn't thinking about what anybody thought. I didn't think about who was in the room. This is about me. This is my moment to really embrace myself in vulnerable moments."
"It had to be vulnerable, where I felt that I was facing a fear of being judged, or being maybe even laughed at, at being embarrassed."
"But it was only empowering. It was really fabulous."
Shania Twain brings her upcoming album Queen Of Me to the UK in 2023 for a stadium tour. You can see the country pop music legend at on the following dates:
September 16, 2023: London, O2 Arena
September 19, 2023: Dublin, 3Arena
September 22, 2023: Glasgow, OVO Hydro Arena
September 25, 2023: Manchester, AO Arena
September 26, 2023: Birmingham, Utilita Arena