Sonia facts: Eurovision singer's age, songs, husband and more facts revealed
11 May 2023, 16:25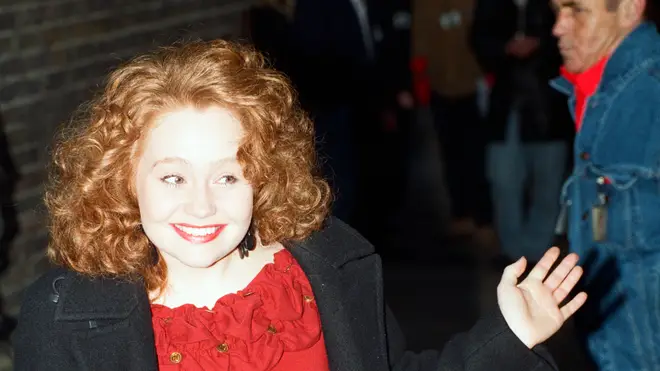 Sonia was one of the most popular singers in the UK back in the late 1980s and early 1990s. But what is she doing now?
The Liverpool-born entertainer scored several big hits and almost won Eurovision!
Here's all the important facts about the singer:
Who is Sonia?

Sonia - You'll Never Stop Me Loving You (Official HD Video)

Sonia Evans is an English singer from Liverpool, best known for her 1989 UK number one single 'You'll Never Stop Me Loving You'.

She also represented the United Kingdom in the 1993 Eurovision Song Contest, finishing second with 'Better the Devil You Know'.

Between 1989 and 1993, she also had 11 top 30 hits, including 'Listen to Your Heart', 'Counting Every Minute' and 'Only Fools (Never Fall in Love)'.

In 1994, she starred as Sandy in the West End revival of Grease, and she also played Bunty in the 1998 TV comedy The Lily Savage Show.

How did Sonia get discovered?

Sonia performing in 1989. Picture: Getty

Sonia was signed to Chrysalis Records after repeatedly asking Pete Waterman to listen to her sing outside his studio in Liverpool.

Waterman instead asked her to sing live on his weekly radio show, and she was soon signed up.

Her debut single 'You'll Never Stop Me Loving You' was written and produced by the production trio Mike Stock, Matt Aitken and Pete Waterman (Stock Aitken Waterman).

Aged just 18, she was one of the youngest female British singers to achieve a number-one hit.

What is Sonia doing now?

I am really happy to announce that I have signed with Energise records and will be recording new music. There will be a single in the summer and a new album to follow. Very excited x

— Sonia (@SoniaevansSonia) March 25, 2019

In 2012, Sonia performed at the Stock Aitken Waterman 'Hit Factory Live' reunion concert at London's The O2, alongside the likes of Kylie Minogue and Jason Donovan.

In 2018, after appearing in the Channel 5 series Celebrity 5 Go Caravanning, she released her single 'Dancing in the Driver's Seat'.

In 2019, Sonia signed a new record deal with Energise Records (also the home of Nicki French, Rozalla and Sinitta no less), with a new single and album due later in the year. So watch this space!

Born in 1971, Sonia celebrated her 52nd birthday in 2023.

Is Sonia married and does she have kids?

Sonia married partner Mark Moses in 1998, and the couple have a daughter together, who was born in 2010.

Her daughter Gracie Rose is also an aspiring singer.