Tim McGraw sings stunning duet with daughter Gracie for Barbra Streisand cover
28 August 2019, 10:39 | Updated: 29 August 2019, 15:32
Tim McGraw unveiled a fantastic duet with his daughter as he drove her across the US to start a new life in Los Angeles.
If your parents are Tim McGraw and Faith Hill, then it goes without saying that you're going to have a decent singing voice.
While on a road trip with his daughter Gracie, country star Tim McGraw filmed a video of the pair singing the Barbra Streisand and Barry Gibb classic 'What Kind of Fool'.
"PIPES!!!!!!……Dang, this girl can sing!" the 52-year-old father wrote with the clip on Instagram.
"Gracie and I having fun with Babs and Barry on our trip. #chaseyourdreamsgirl"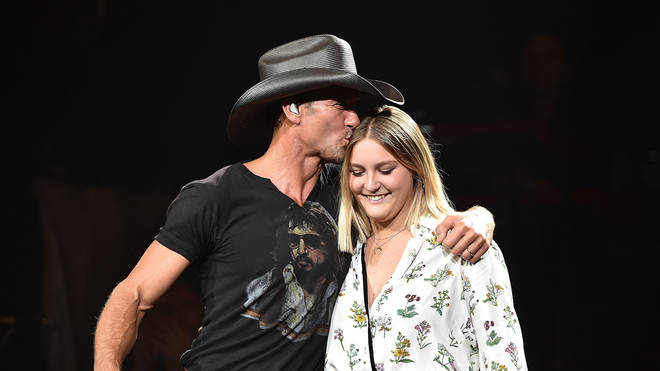 After attending New York University in Manhattan, and growing up in Nashville, Gracie is now moving to Los Angeles.
"It's kind of wild that Nashville has been my home base for my whole life but it never really felt like home to me," she wrote in a long Instagram post last week.
"Tomorrow I start my journey to the big LA baby!!! Even though it feels as if I've been living there these past two years already, it all seems surreal that it's actually happening, I'm actually moving."
"This move isn't an ending it's a beginning!" she added. "As hard as it is to leave my friends here, I don't feel sad. This is a start of a journey where I can actually care about myself and do things for ME!!
"I've never been that person and honestly it's very scary but I'm so proud of myself. I've never been able to say that and really believe it. Without my people I wouldn't believe in myself, so thank you for believing in me. I love you all so much. Thank you. You mean the world to me. See you soon new home!!"
Tim and wife Faith Hill are parents to daughters Gracie, Maggie, 21, and Audrey, 17.