Where is Whigfield now? 'Saturday Night' singer's age, songs and career explained
24 May 2023, 16:11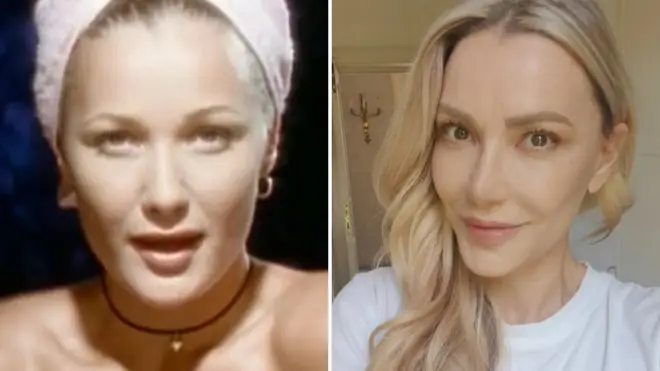 Whigfield took the pop world by storm with her incredibly catchy song 'Saturday Night' in 1994.
The Danish singer became an overnight star with the pop anthem, which was the song to finally dethrone Wet Wet Wet's 'Love is All Around' after 15 weeks at the top that summer.
And if you were a kid at school in the 1990s, you probably still know the song's dance routine by heart all these years later.
But where is she now?
Who is Whigfield and how old is she?

Whigfield in 1994. Picture: Getty

Technically speaking, Whigfield is an Italian dance act fronted by the Danish singer Sannie Charlotte Carlson.

However, Sannie became known as Whigfield herself, in a similar vein to the legendary group Sade.

Born on April 11, 1970, she celebrated her 53rd birthday in 2023.

Based in Italy in the 1990s, Sannie worked with Italian producer Larry Pignagnoli, and 'Saturday Night' was a hit in the country.

'Saturday Night' soon became a massive international hit, and she followed it up with the songs 'Another Day', 'Think of You' and 'Sexy Eyes'.

Whigfield - Saturday Night (Official Video)

Whigfield was born in Skælskør, Denmark. She spent several years in Africa as a child, and worked as a model and studied music.

She took on the name 'Whigfield' as a tribute to her school music teacher.

Her last UK top 40 hit was her cover of Wham!'s 'Last Christmas' in 1995.

What does Whigfield look like now?

She has continued to record music into the 2010s and 2020s, including a period under the name 'Sannie'.

In 2018, she attempted to represent Denmark at the Eurovision Song Contest, but didn't get picked by her home nation.

Whigfield still tours, and as of 2023 she has performed across Denmark.

Is Whigfield married and does she have children?

In 2022, Whigfield revealed that she had a traumatic experience back in 2000.

She explained that she tragically lost her baby daughter three days after giving birth.

"So, after that I just didn't feel like having children," she said. "I'm 52 so having children is a bit hard. No, I wouldn't adopt or have IVF – I just started having animals after that."

The singer was engaged to long-term partner Finn, an Italian music producer, as of 2022.