Princess Eugenie's wedding will be postponed thanks to Prince Harry and Meghan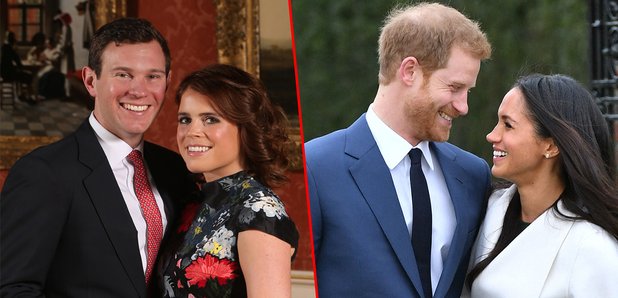 This totally isn't awkward AT ALL.
Earlier this week, the Duke and Duchess of York confirmed their youngest daughter and her long-term partner Jack Brooksbank became engaged in Nicaragua earlier this month.
> Find out more about Princess Eugenie's engagement here
While Princess Eugenie and Jack's wedding was originally planned for September, the couple's big day has been requested to be moved back to October due to the possibility of Prince Harry and Meghan being on royal tour during September.
A source told The Daily Mail, "There is talk of a number of foreign tours for Prince Harry and Miss Markle this year, and September is a date that has been mooted. There is nothing concrete yet, but it looks as if Eugenie and Jack will go for October instead."
Meanwhile, Jack Brooksbank's grandma said: "I do know that they're now not going to get married in September. He [Jack] said 'We can't get married in September now so we will have to get married in October. They [the Royal family] have got something else going on then I think so they couldn't. So he just said that if they can't get married in September they will have to get married in October."
How would you feel about moving your big day? We'd probably react the same way as Jack's grandma...