The Eagles: Watch the most incredible vocal harmonies ever while warming up backstage
10 September 2019, 16:57
The Eagles are still one of the most popular bands of all time, particularly thanks to their huge talents when it comes to crafting timeless music.
One area of their repertoire that might not get celebrated as much as it should is the band's impressive vocal harmonies.
At their best, the Eagles could rival the likes of Queen or the Mamas and the Papas.
The perfect example to showcase their talents is the video above, which was recorded backstage at a gig at the Capital Centre in 1977.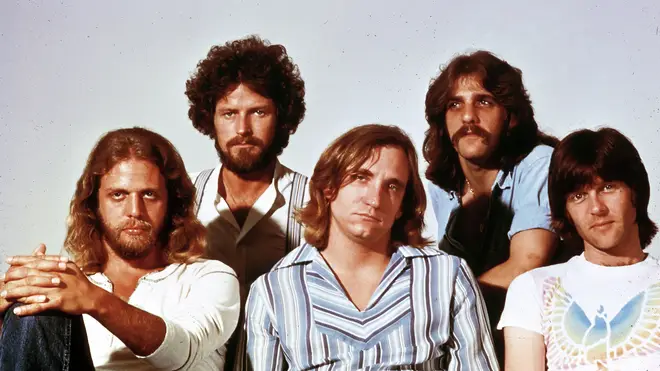 While warming up backstage, the Eagles (at the time Don Henley, Glenn Frey, Joe Walsh, Don Felder and Randy Meisner) sang a five-part harmony of the intro to the song 'Seven Bridges Road'.
The song, originally by Steve Young, had become a staple at Eagles' concerts, and the group still perform it to this day.
If you need an example of a band performing at their height of skill and... well, harmony as a band, this is it.
The Eagles recently returned to the UK for the first time since Glenn Frey's death, with his son Deacon performing the vocals for his songs.