Exclusive: Ed Sheeran records new duet 'Amo soltanto te' with Andrea Bocelli - video
1 November 2018, 14:55 | Updated: 1 November 2018, 14:58
Also watch out for a cameo from Ed's brother Matt!
A new behind-the-scenes video shows how a new duet between Ed Sheeran and Italian singer came about.
Ed's composer brother Matt Sheeran introduces the clip, explaining how Ed wrote the new track, which was then translated into Italian, becoming the song 'Amo soltano te' ('I Only Love You').
Watch the exclusive video in full above, courtesy of Decca Records.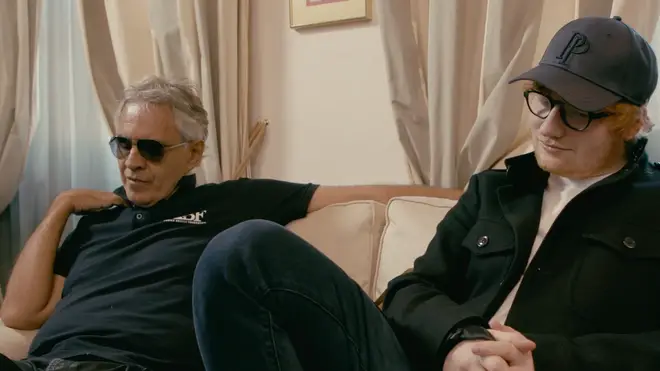 The song features on Andrea Bocelli's new album Si, his first album of new songs in 14 years.
The video clip also sees Andrea team up with his son Matteo on the track 'Fall on Me'.
Andrea Bocelli and Ed Sheeran previously worked together on the song 'Perfect Symphony', an orchestral version of Ed's song 'Perfect'.