Ed Sheeran's royalties are suspended after yet another copyright claim
27 August 2019, 12:47 | Updated: 28 August 2019, 10:50
Ed Sheeran's royalties for his huge song 'Shape of You' have been suspended after a new copyright allegation from another artist.
The 28-year-old singer-songwriter denies all allegations after accusations of being "consciously or subconsciously in the habit of appropriating the compositional skill and labour of other songwriters".
Artist Sam Chokri, 26, claims 'Shape of You', which is said to have amassed £20 million in revenue, is a copy of his 2015 track 'Oh Why'.
'Shape of You' became the biggest selling single of 2017 in the UK.
Documents lodged at the High Court cite claims from musician Sam who is fighting Ed in court over allegations the chorus was copied.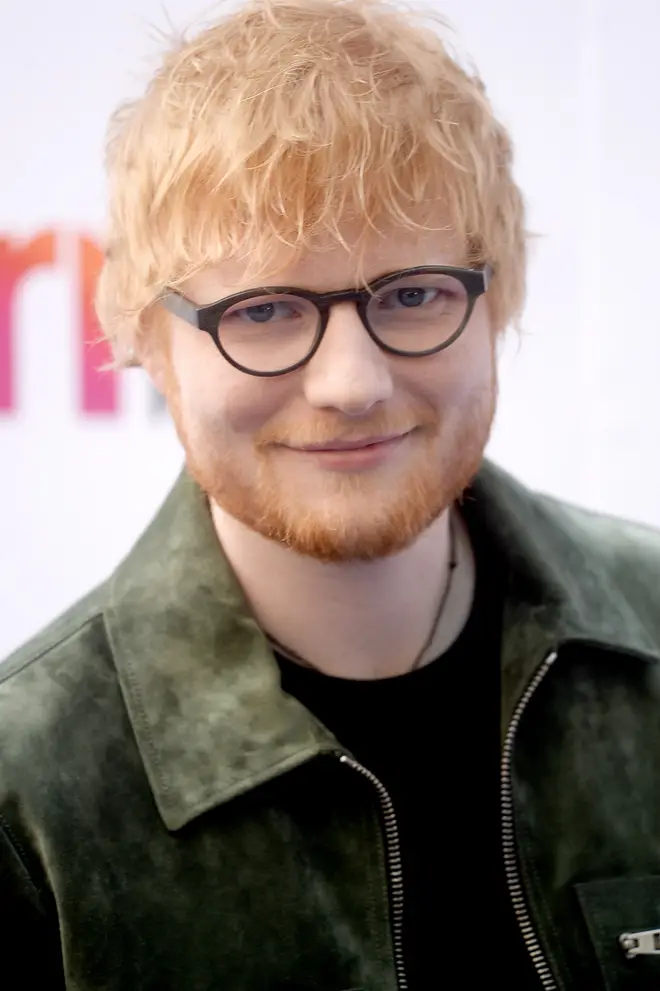 Sam alleges that he sent the track to Ed's "circle" in an attempt to work with the 'Perfect' singer.
In his claim, Sam also alleges that Ed has used material from other artists in his music, including TLC, Jasmine Rae and Shaggy.
Sam, who performs under the stage name of Sami Switch, claims that Ed "was forced to include Shaggy in the writing credits" of Liam Payne's song 'Strip That Down', which he co-wrote, for using part of the melody from 'It Wasn't Me'.
He also claims Ed was "forced" to give Kandi Burress, Tamkea Cottle and Kevin 'She'kspere' Briggs credits due to similarities to 'No Scrubs'.
Ed Sheeran - Shape of You [Official Video]
Sami Switch - Oh Why (Official Video)
Royalties for 'Shape of You' have now reportedly been suspended pending a court decision.
Ed alleges that Sam "damaged his reputation and blocked his revenue streams", and denies the allegations against him.
Music fans have taken to YouTube to make up their own minds, with listeners comparing Sam's song to The Script's 'Breakeven', released in 2008.
One listener wrote: "What I don't get is... I feel like this song sounds way more like 'Breakeven' by The Script than 'Shape of You'... that song was released in 2008."
"Listened to this to see how similar it was to Ed Sheeran's 'Shape of You' but some parts of this song made me think of The Script's 'Breakeven' from 2008," posted another.
The news comes after it was revealed that The Script are suing James Arthur for "copying them" on 'Say You Won't Let Go'.
And it isn't the first time Ed has been in trouble with allegedly copying other artists' music.
As mentioned above, the team behind TLC's 'No Scrubs' were given songwriting credits on Sheeran's 'Shape of You' after fans and critics found similarities between the two songs.
In the same year, Sheeran settled out of court over claims his song 'Photograph' was a "note-for-note" copy of the chorus in Matt Cardle's song 'Amazing'.
In 2018, two Australian musicians filed a copyright claim against Sheeran, country music singers Tim McGraw and Faith Hill, and others, accusing them of plagiarising one of their songs. Sean Carey and Beau Golden of the band Thirsty Merc said 'The Rest Of Our Life', a song by McGraw and Hill and co-written by Sheeran, was similar to their track 'When I Found You'
Legal action was also brought against Sheeran by the estate of producer Ed Townsend, who co-wrote the song 'Let's Get It On' with Marvin Gaye, over claims he copied elements for the song 'Thinking Out Loud'. A judge rejected Sheeran's call for the case to be dismissed.