This 4-year-old girl is our new favourite Freddie Mercury impersonator
3 November 2022, 14:16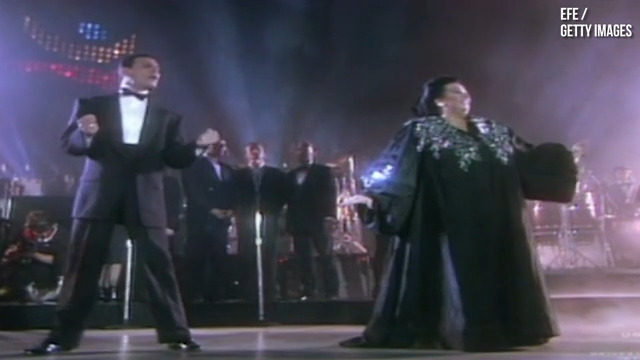 Freddie Mercury and Monserrat Caballe perform at Barcelona Olympics in 1992
Who better to be the new Freddie Mercury than a 4-year-old girl from Ireland?
Alongside Elvis Presley and Michael Jackson, Freddie Mercury is one of the most impersonated people in music.
The iconic moustache, classic outfit, swaggering moves and singular vocals are all so recognisable that it's easy to understand why so many people try to step into the shoes of the late Queen frontman.
Freddie impersonators come in all shapes and sizes, with varying levels of talent.
On one end of the scale, you've got Rami Malek's Oscar-winning turn in Queen biopic Bohemian Rhapsody.
At the other end, you can probably find a local Freddie Mercury belting out Queen's hits in the pub down the road this weekend.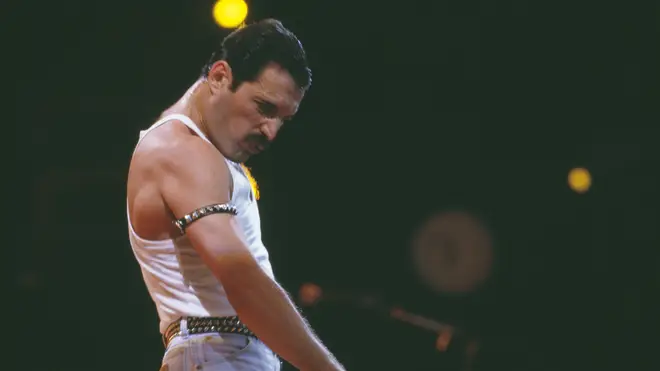 And now we've seen our very favourite Freddie impersonator: a 4-year-old girl from Derry called Robyn.
Her uncle John Burke dressed her up as Mercury before she put on a stunning performance at Ebrington Square, which he then spliced together with Queen's incredible Live Aid performance.
Robyn's grandad James Burke then popped the finished video up on YouTube for us all to enjoy.
My 4 year old grandaughter Robyn as Freddie Mercury
Robyn's mum Dawn Long told the Derry Journal that she had previously dressed her daughter up as Edward Scissorhands and The Joker, before this year's Freddie outfit and performance,
"She really loves Freddie Mercury, we have his CD in the car and she sings away to his songs, it's so funny," Dawn said.
"The video is so cracker and I was blown away by the amount of people who saw it and commented on it... I made the costumes myself but she really gets into the character."