How George Michael sang to dying "secret first love" in audience at Freddie Mercury tribute
2 May 2019, 17:18 | Updated: 2 May 2019, 19:32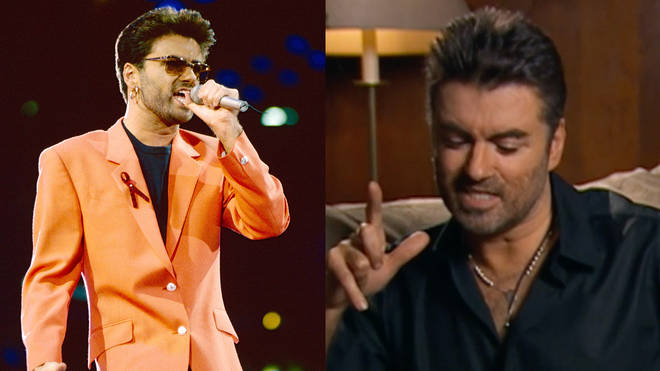 George Michael recalls grief of secretly singing to dying "first love" Anselmo Feleppa in audience at Freddie Mercury tribute concert during last ever recorded interview.
George remembers his devastation over partner Anselmo's AIDS diagnosis as "the darkest, most frightening time of my life".
The news came just after Freddie Mercury died from bronchial pneumonia caused by AIDS - with George due to perform on stage at Wembley in tribute to the Queen frontman.
George Michael recalls the pain of going on stage with his secret lover watching in the audience - and no-one but himself and Anselmo knowing about the diagnosis.
Speaking about his April 1992 performance of Queen's 'Somebody To Love', George - who had not yet come out about his sexuality to friends and family - said: "I went out there knowing I had to honour Freddie Mercury and I had to pray for Anselmo."
"The performance most well known in my career was sung to my lover who was dying."
"I just wanted to die inside. I was so overwhelmed by singing the songs of this man I had worshipped as a child, who had passed away in the same manner my first living partner was going to experience," he says.
George and boyfriend Anselmo had only been together a few months when Anselmo developed flu-like symptoms that he couldn't shake, and decided to go for an HIV test.
"I remember the terror of me understanding that this was possibly the beginning of an illness," George recalls.
On Christmas day 1991, George remembers the agony he felt waiting to find out the results of Anselmo's diagnosis - and whether he too may also have the HIV virus.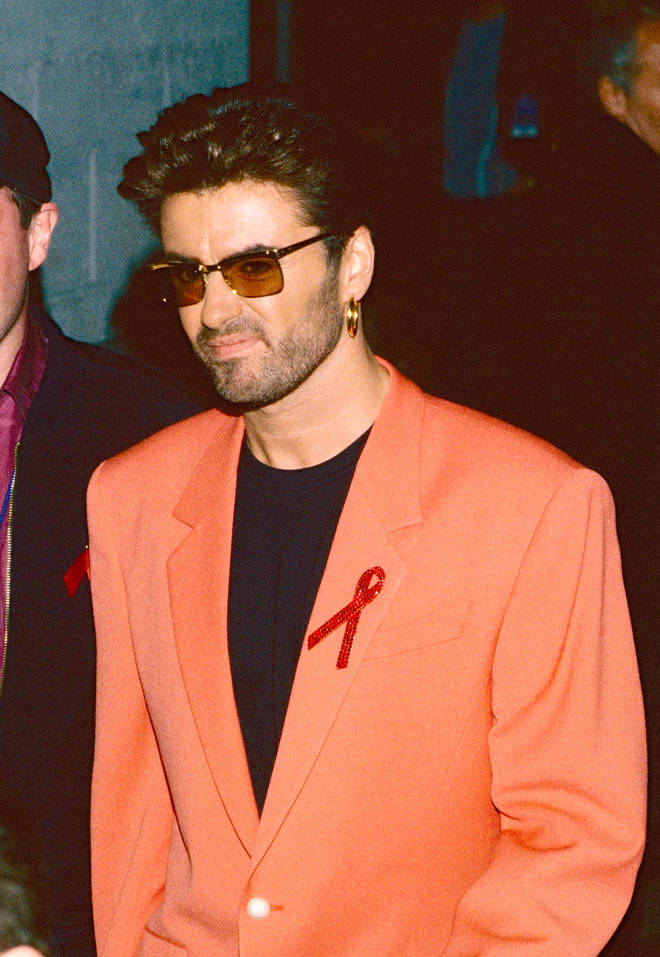 Sitting with his family in the UK - who knew nothing of George's sexuality or relationship with Anselmo - he recalls the lonely days as "the darkest, most frightening time in my life".
Speaking on the George Michael: Freedom documentary, he says: "I sat at the Christmas table not knowing whether my partner, who the people around the table did not know about... not knowing whether the man I was in love with was terminally ill."
Anselmo, who had discovered his diagnosis, came to the UK after the New Year and delivered the news to George: "I was absolutely devastated to find out he had a terminal illness... just devastated," he says.
Less than a year later in March 1993 Anselmo returned to Brazil for a blood transfusion and died of a brain haemorrhage - aged just 33.
George was in LA when a friend called to deliver the heartbreaking news.
"Then it all goes blurry for a long time," recalls George. "He still – 23 years later – brings a tear to my eye. He was my saviour."
George had met fashion designer Anselmo when he was 27-years-old and on stage in Brazil at the Rock in Rio concert at the Estadio do Maracana.
"At the front of 160,000 people there was this guy over at the right-hand side of the stage that just fixed me with this look," George says.
"He was so cute. I was so distracted by him, I stayed away from that corner, because otherwise I thought I was going to get really distracted and forget the words. The moment I looked at him I got the feeling he was going to be a part of my life."
"Anselmo was the first time I think I really loved someone selflessly," says George.
"He was very full of energy, very loving. I was happier than I'd ever been."It's still very hard for me to explain how finding a companion at that stage in my life changed me. And such a beautiful companion, an amazing person."
The interview was taken from the documentary George was working on in the days before he died on Christmas day in 2016.
In George Michael: Freedom, released after his death in October 2017, the star speaks about his grief of losing both his partner Anselmo and his mother five years later, saying the bereavements left him feeling "picked on by the gods".
"From the day I found out about my partner to the day I can say I was on the mend from my mother, it was just constant fear." he says.
"It was either fear of death, or fear of the next bereavement. I'd never felt that kind of depression. It was the darkest time."
George went on to meet new partner Kenny Goss three years after Anselmo died and the two dated from 1996 to 2011 - remaining good friends until the star's death.