How George Michael bravely defended his sexuality with 1998 single 'Outside' and became a gay icon
3 March 2023, 15:42 | Updated: 17 March 2023, 09:56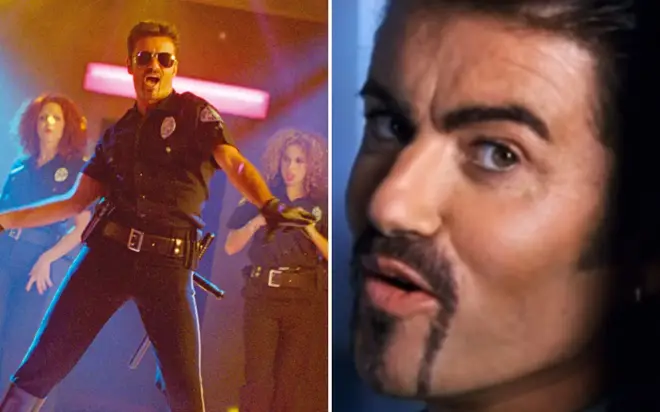 He was a pop star who became more than just a musician.
When George Michael tragically passed away on Christmas Day in 2016 at the age of just 53, the world shed a collective tear.
Not simply because of his incredibly successful career and the countless songs he sang which touched the hearts of fans of all ages and of all creeds. But also because of the man he was away from music.
Renowned for his kindness, generosity, and sense of humour, George was more than that for so many people - he was an undisputed gay icon.
The former Wham! frontman was endlessly kind and giving, especially to charities he held close to his heart, notably campaigning for LGBTQ+ and HIV rights.
He remained tight-lipped about his charity work, once saying: "To be honest with you, I really don't like to talk about the amount I've given to charity over the years."
"I know it's very substantial. I don't exactly know what it is and I don't really like to linger on it."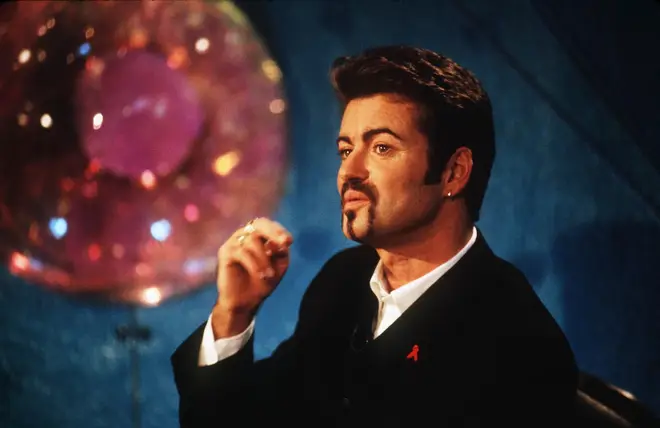 After his passing, the extent of his philanthropy was revealed even though he remained tight-lipped when he was alive.
He donated royalties from his songs to various charities, gifted free concert tickets to NHS workers, and frequently helped homeless shelters whilst undercover.
But even though George wanted the world to be a better, kinder place, there were people that wanted to cruelly shame him for who he is.
In 1998, his sexuality was revealed to the world after an incident in a Los Angeles restroom made global news headlines.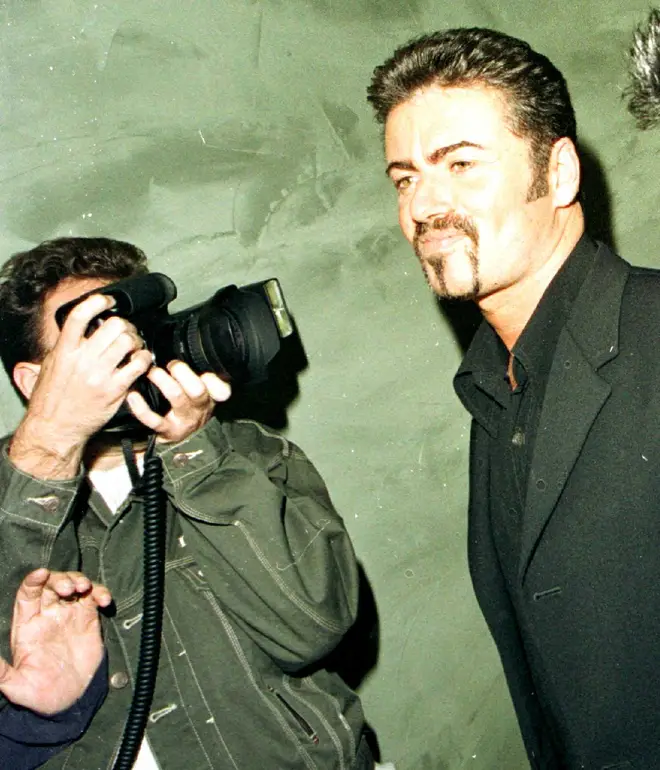 After being arrested for engaging in a 'lewd act' in a public toilet in Beverly Hills, George rose above the media and moral outrage that surrounded him and openly confirmed he was gay.
It could've been a moment of embarrassment for the singer, and many celebrities at the time may've cowered under the scrutiny and went into hiding.
But George faced his critics face on, and bravely defended his sexuality to the outside world.
Instead, he took back his story from the clutches of the press and the public, in turn making it a defining moment of gay liberation.
In his courageous interview with CNN at the time, George passionately declared: "I'm a very proud man. I want people to know that I have not been exposed as a gay man."
"I feel stupid and I feel reckless and weak for having allowed my sexuality to be exposed this way, but I don't feel any shame whatsoever. And neither do I think I should."
His bravery spoke volumes to the gay community, knowing that an icon of his stature would stand tall and embrace his true identity.
George Michael talks about his sexuality (1998)
The life-changing incident for George is the subject of a new Channel 4 documentary, George Michael: Outed, which will delve deeper into the story with never-before broadcast audio of George,
It details how George took on the media, and won. After all, the best kind of revenge is success.
What provided the cherry on the cake of George coming out on top, was the now notorious music video for his 1998 single 'Outside'.
The same year after he was arrested in California, handed a £500 fine, and 80 hours of community service, George lampooned the entire incident.
George Michael - Outside (Official Video)
Dressed as a stereotypical US police officer and set in a men's toilet that was decorated like a nightclub (complete with disco ball and dancing girls), the video for 'Outside' was intended to make headlines.
But what it did was indicate that George wasn't going to be bullied by the press, instead giving any of his naysayers the middle finger whilst elevating the gay community. All with a pinch of humour of course.
Six months after George was arrested, 'Outside' became a top three hit across Europe and reached No.2 in the UK charts.
The man who arrested George, Marcelo Rodriguez, even filed a $10 million lawsuit against him claiming the video mocked the police officer, though was rightly unsuccessful.
George Michael on Late Show, November 9, 1998
It reeked of hypocrisy, given the officer (who was dressed in plain clothes at the time) clearly sought to humiliate George in the first place.
Later, George discussed the incident candidly on The Late Show with David Letterman in which he felt he was entrapped.
When asked by Letterman, George responded by saying: "I have no problem talking about it; I'm just trying to work it out. I'm very good at embarrassing myself."
"What happened was kind of vaguely, a slightly inebriated pop star on a lovely summer's day, and I went into the restroom. I was followed in."
Joking that the incident took place in "a very classy restaurant, directly opposite the Beverley Hills Hotel", George admits to being naïve in that situation.
"A lot of people find this really hard to imagine. I must admit I found it quite hard to believe at the time," he said.
Though he's adamant that he was coaxed into the situation unfairly, adding: "It's very common practice; it's called entrapment. It's illegal. It's basically being coaxed."
A lesser person would've let what happened break them, and potentially destroy their career.
Even under the intense spotlight of the media where his personal life was laid bare, George defied his critics and came out fighting which confirmed his status as a pop music legend, as well as a gay icon.