Madonna The Celebration Tour setlist: All 28 songs played by Queen of Pop revealed
16 October 2023, 11:04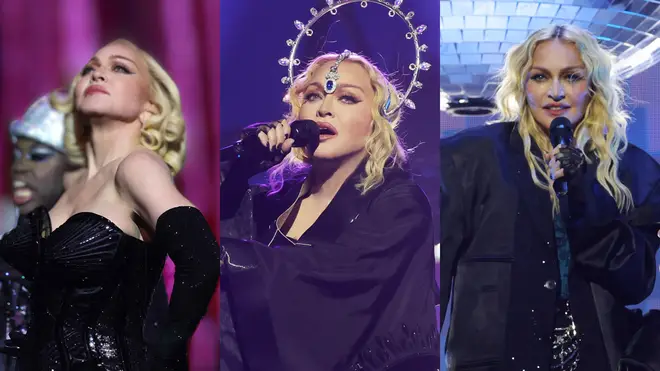 What songs does Madonna perform on The Celebration Tour? Here's the official setlist and every song included in the epic live show.
Madonna is back on the road with her Celebration Tour, a retrospective of her four-decade-long career in music.
The pop icon kicked off the tour on October 14 at London's O2 Arena, the first of six sold-out shows at the venue. Fans were treated to a dazzling spectacle of songs, costumes, dancers, and special guests.
But what songs did Madonna perform on the opening night of her tour? Here's a rundown of the setlist so far, though there's always a chance it may change throughout the tour.
The setlist featured over 25 songs, spanning Madonna's entire discography from her 1983 debut album to her latest release Madame X.
Warning: Spoilers below!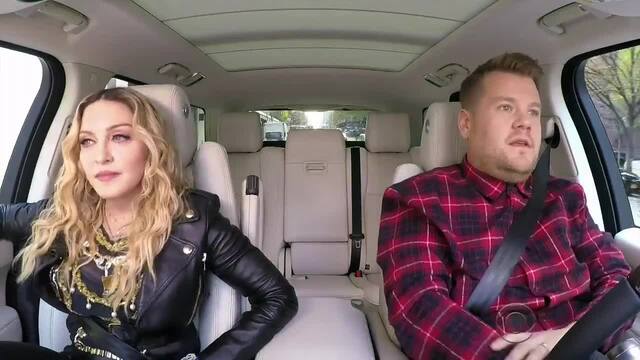 This is the full 28 song Celebration Tour setlist, in order, based on shows in London:
Act I:
- Intro skit with Bob the Drag Queen, including elements of 'Lucky Star', 'Celebration' and 'Material Girl'
1. Nothing Really Matters
2. Everybody (contains elements of 'Where's the Party')
3. Into the Groove
4. Burning Up
5. Open Your Heart (contains elements of 'Live to Tell')
6. Holiday
- 'The Storm' interlude (contains elements of 'In This Life')
7. Live to Tell
- 'The Ritual' interlude (contains elements of 'Girl Gone Wild')
8. Like a Prayer (contains elements of 'Girl Gone Wild', 'Act of Contrition' and 'Unholy' by Sam Smith)
Act II:
- The Sacrifice/Erotic interlude (contains elements of 'Living for Love', 'Erotica', 'Justify My Love' and 'Fever'
9. Erotica (contains elements of 'Papa Don't Preach')
10. Justify My Love / Fever
11. Hung Up
12. Bad Girl
- Ballroom interlude (contains elements of 'Up Down Suite', 'Vogue' and 'Break My Soul')
13. Vogue
14. Human Nature
15. Crazy for You
Act III:
- The Beast Within interlude
16. Die Another Day
17. Don't Tell Me
18. Mother and Father
19. Little Star
20. I Will Survive (cover)
21. La Isla Bonita
22. Don't Cry for Me Argentina
Act IV:
- Madonna interlude (contains elements 'I Don't Search I Find')
23. Bedtime Story
24. Ray of Light
25. Rain
Act V:
26. Like a Virgin (contains Michael Jackson tribute including 'Billie Jean')
27. Bitch I'm Madonna / Give Me All Your Luvin'
28. Celebration / Music
Madonna's The Celebration Tour is set to continue until April 2024, visiting various cities in Europe, North America, South America, Asia, and Australia.
Fans can expect some changes in the setlist as Madonna likes to surprise her audience with different songs and guests.