Michael Bublé unveils brand new 'White Christmas' version with cute music video
1 November 2019, 14:05 | Updated: 16 November 2022, 15:32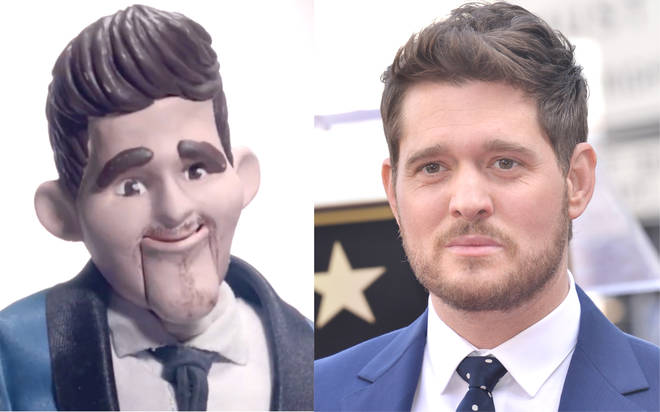 Michael Bublé has released a brand new recording of 'White Christmas', accompanied by an animated music video.
The cute video features a stop-motion version of Michael Bublé and sees the singer hanging out with a guitar-playing snow woman.
As Michael dances around in the snow, viewers are taken into Santa's workshop where elves are hard at work packaging gifts.
The model of Michael then transports to a snowy Christmas tree-filled backdrop where he dances and ice-skates with reindeer and penguins while continuing to sing White Christmas and performing his signature slide.
Watch the full video here: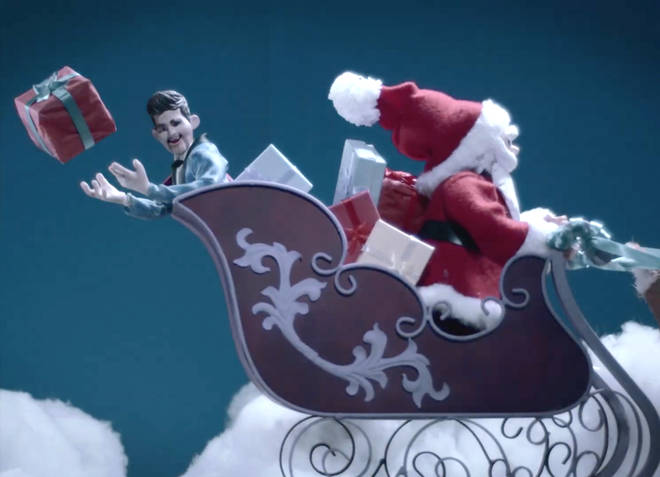 As the reindeer fly off, Michael appears way up in the clouds before hitchhiking on the back of Santa's sleigh to chuck presents down to Earth.
The final scene features Michael's family, with children Noah, Elias and Vida tucked up in bed as Michael and wife Luisana watch on.
Michael's official YouTube and Facebook accounts posted the new video along with the caption: "Christmas isn't Christmas without Michael Bublé."
Director Lior Molcho exclusively told Smooth Radio: "We created the video using stop motion animation.
"Every single item had to be made by hand, the trees, the snow, the snow woman, the presents - all were hand sculpted and fabricated by our team of artists.
"Working with Michael was a blast, we had immediate feedback and were in constant touch as we created his and his family's puppets.
"We also made sure to include many 'Easter eggs'  for the fans, look closely at the present!"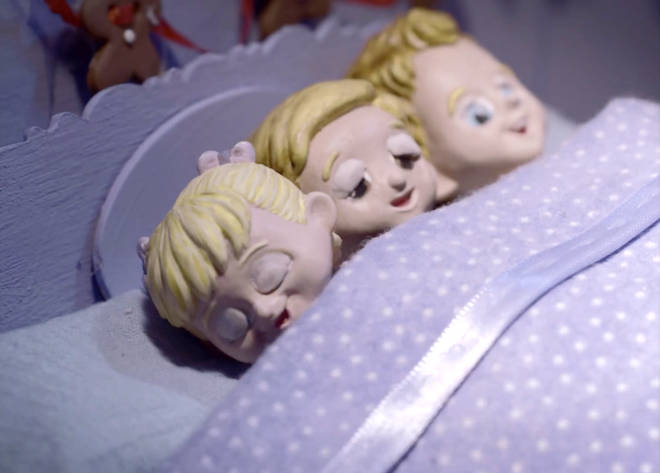 Speaking exclusively to Smooth Radio, singer Michael explained: "There are tonnes of little Easter eggs.
"There's the band. There's presents. Actually, if you look on the bedroom wall in the video… it's my three kids and my wife putting them to sleep.
"But then if you look on the wall, you'll see there's two jerseys. There's the jumper of my favourite hockey team, the Canucks, and there's a jumper of my son's… our favourite football team in Argentina called River Plate."
He added: "There are little Easter eggs like that. They're fun."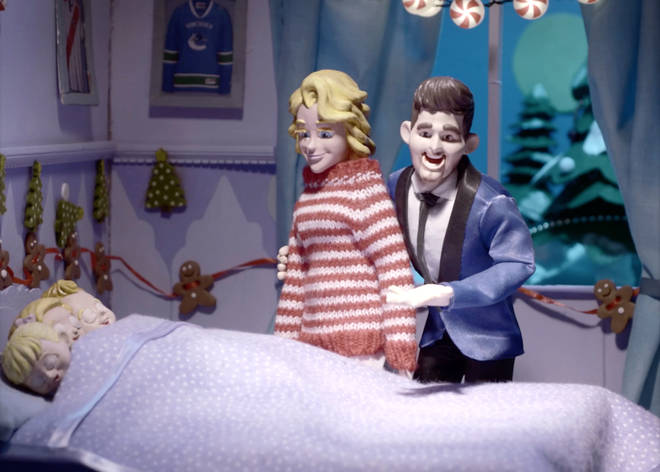 The new 'White Christmas' version appears to be a live recording, where audience clapping can be heard in the background.
It's not the first time Michael has released a version of his favourite Christmas song.
The 44-year-old released a version on his Let It Snow EP in 2003 and on his Call Me Irresponsible album in 2007.
Michael also released a version with Shania Twain on his 2011 Christmas album, along with a TV recording with Kelly Rowland and Naturally 7 that same year.
He then filmed a digital duet with Bing Crosby in 2012, saying: "I have worshipped Bing Crosby since I was six-years-old.
"My family plays Bing's 'White Christmas' all year around. It's really an honour to sing this beautiful song with him."