Michael Bublé is defrosted for Christmas in Asda's new festive TV advert
1 November 2023, 09:04 | Updated: 1 November 2023, 15:19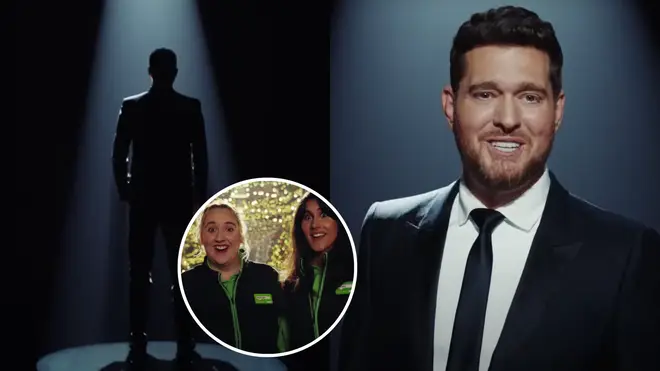 It's November 1, and that means one thing...
Michael Bublé is unleashed once more to launch Christmas!
The Canadian legend is the star of Asda's Christmas advert, which has released a 60-second teaser trailer.
The festive Bublé will delight mums everywhere as he takes the lead role in the full 90-second advert, which will air on November 4.
The ad, created by Havas London, the same agency behind Asda's Elf adaptation last year, will be shown this morning during ITV's Good Morning Britain.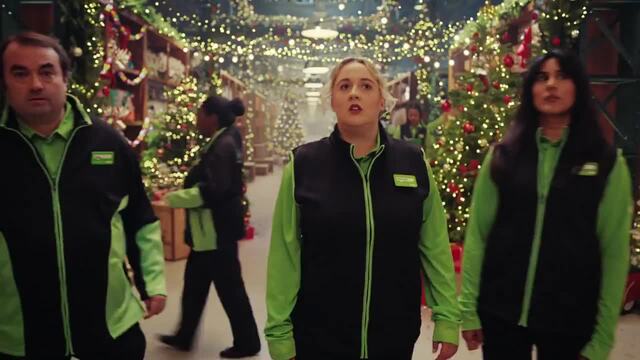 Michael Buble becomes new ASDA employee in 2023 Christmas Advert
The ad shows Asda colleagues in a break room mid-shift, when they hear a strange 'gurgling' sound. They follow it through a magical festive warehouse until they reach a door marked 'MB inside. Do not open 'til 1.11.23'.
When they open the door, they see a figure in the spotlight: it's Bublé, who sings 'It's Beginning to Look a Lot Like Christmas'.
Asda chief customer officer David Hills said: "At Asda, we absolutely love Christmas and this year we're once again on a mission to bring that warm, festive feeling to households across the UK.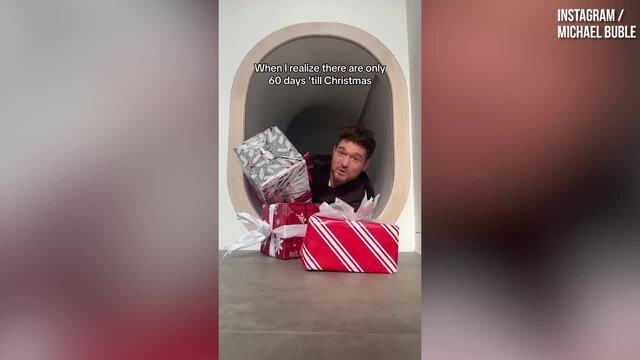 Michael Buble slides into Christmas
"Today, we're putting the speculation to rest and confirming that the legend that is Michael Bublé is partnering with us this Christmas to put on a showstopping performance.
"With Bublé's undeniable ability to spread seasonal smiles and our commitment to quality, at great value, we're a match made in heaven, proving Asda is a one-stop shop for families seeking magic this Christmas."
Meanwhile, fellow Christmas icon Mariah Carey has also been thawed out in time for Christmas in a totally separate promo released on the same day.