Michael Bublé shocks fans with surprise Foo Fighters duet of 'Haven't Met You Yet'
14 August 2023, 10:21 | Updated: 14 August 2023, 15:04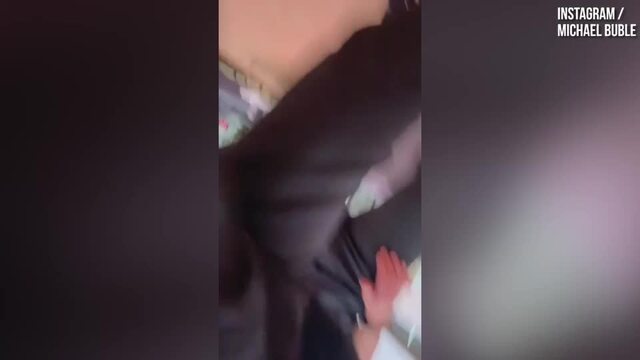 Michael Buble 'joins' the Foo Fighters
Now this was a collaboration we never knew we wanted!
Foo Fighters welcomed Michael Bublé on stage to perform his 2009 hit 'Haven't Met You Yet' at the weekend (August 12).
The rock band had been asking fans to sing along to the song during their concerts, as part of a medley section led by drummer John Freese, who had previously worked with Bublé.
At a festival in San Francisco called Outside Lands, they noticed a "super fan" with a sign that said "I love Bublé" and invited him to join them.
And then, Michael Bublé himself appeared and sang the song with the band, while Dave Grohl said: "Let's hope this motherf****r knows the song."
Following the gig, Grohl said: "Oh my God, it's Michael Bublé," before adding: "We've been doing that thing where people from the audience come up and say 'I know that f***ing song,' and they walk up and they know the first verse, they don't know it.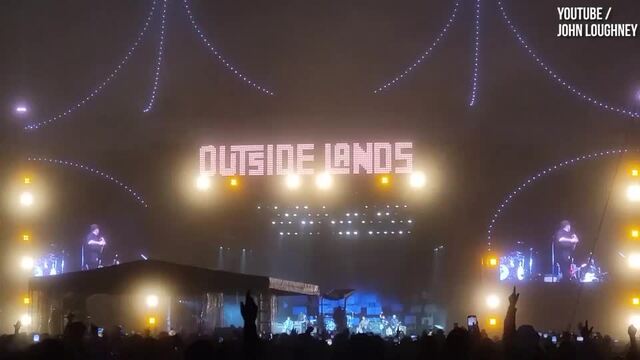 Michael Buble performs with the Foo Fighters at festival
"So this badass motherf****r – and I'm not even kidding – flew in today from Argentina to f***ing sing that song to you guys. Because there's no such thing as taking a joke too far."
The collaboration was captured by many fans on social media, who praised both Bublé and Foo Fighters for their sense of humour and musical talent.
Michael is not the first guest star to join Foo Fighters on stage during their tour. The band has also welcomed Brian Johnson of AC/DC, Dave Chappelle, and Rick Astley as surprise collaborators.