Rick Astley facts: 'Never Gonna Give You Up' singer's age, wife, children and career revealed
31 May 2023, 09:36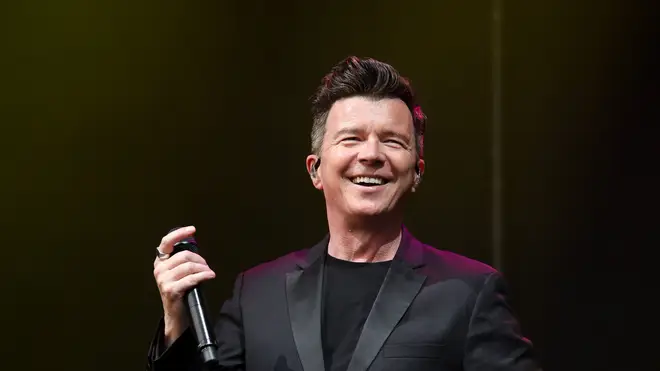 Rick Astley was one of the biggest popstars on the planet in the late 1980s.
Thanks to his cute face, his baritone voice and catchy hits, he scored several hits and remains hugely popular to this day (particularly thanks to a certain internet meme).
Here's everything you need to know about the 'Never Gonna Give You Up' star.
Rick Astley age: How old is he?

Picture: Getty Images

Richard Paul Astley was born on February 6, 1966 in Lancashire, England.

He celebrates his 57th birthday in 2023.

He is the fourth child of his family. His parents divorced when he was five, and Rick was brought up by his father.

However, he remained in very close contact with his mother, who lived a few houses away from his father. After finding out that his father was the one who kicked his mother out, Rick distanced himself from his father.

Rick Astley songs: What are Rick Astley's biggest hits?

Rick Astley - Never Gonna Give You Up (Video)

Rick Astley is best known for his hit song 'Never Gonna Give You Up'. The single was released in 1987 and won Best British Single at the 1988 BRIT Awards. It even topped the US singles chart.

The song has since gone on to become an internet favourite thanks to the 'Rickrolling craze', when a video or link claims to be about a certain subject, only for it to be the video for the catchy track.

His other hits include 'Whenever You Need Somebody', 'When I Fall in Love', 'Together Forever' and 'She Wants to Dance with Me'.

Rick Astley wife: Is he married?

Rick Astley and wife Lene Bausager. Picture: Getty

Rick Astley is married to Lene Bausager. The pair met when Lene was working as a promoter with RCA in 1988.

Lene is also a film producer and was nominated for the 2006 Academy Award for Best Live Action Short Film for Cashback.

Rick Astley children: How many kids does he have?

Rick and his wife Lene have a daughter, Emilie, who was born in 1992.

The family lives in Richmond, London.