Michael Buble stops show after spotting fan's ridiculous tattoo of his face
24 October 2022, 16:19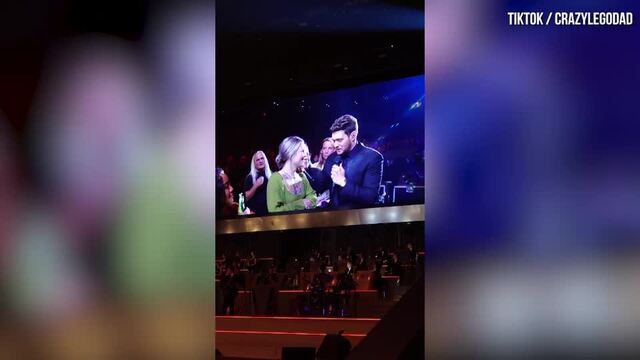 Michael Buble blown away by fan's tattoo of him
Michael Buble couldn't quite believe what he was seeing at a recent live show.
We're sure that Michael Buble has seen it all when it comes to his fans' adoration, but this was pretty darn impressive.
While performing his hit 'Haven't Met You Yet' to thousands of fans at a recent concert, Michael stopped the show after spotting an incredible tattoo on the arm of a female fan near the front of the stage.
"So I saw something that I've seen before but I've never seen in real life, and I didn't know if it was real, and I just thought 'holy s*** that is amazing," he told the crowd.
Heading into the audience, he pulled up superfan Kayla, who proceeded to show the whole crowd her incredible tattoo: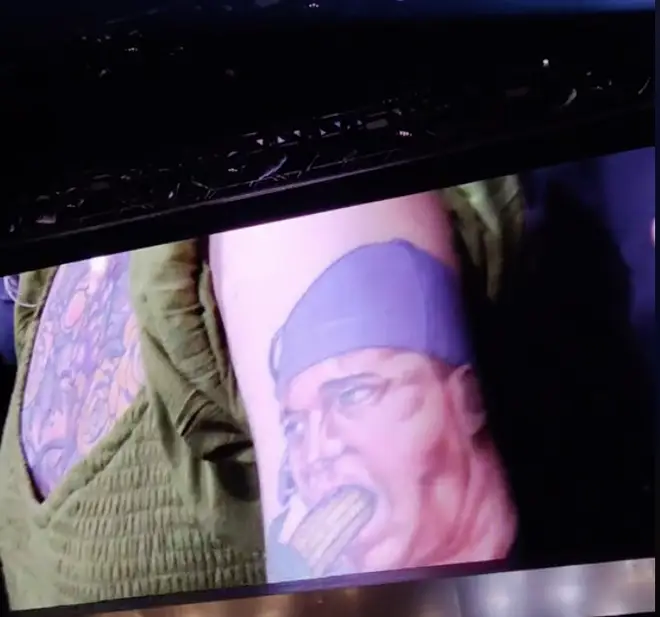 When she asked if Michael would sign it, he replied: "Sign it?! Of course!".
The tattoo depicted the infamous moment when Michael was papped eating a corn on the cob as if it was a lollipop.
Watch the full video above.
Thankfully, Michael saw the funny side of it, and was nothing but impressed with the inked homage on Kayla's arm.
Meanwhile, Michael Buble recently announced plans for his first full UK tour for several years in 2023, and his wife Luisana recently gave birth to their fourth child, daughter Cielo.