Brian May pays tribute to 'Bohemian Rhapsody' music video director Bruce Gowers
19 January 2023, 13:02
Brian May interview: Could Queen ever do a Bond James Bond theme?
'Bohemian Rhapsody' and 'Hot Legs' music video director Bruce Gowers died this week at the age of 82.
Brian May has paid tribute to legendary music video director Bruce Gowers, who died this week a the age of 82.
Gowers worked with a number of music and comedy stars over a tremendous career, and is perhaps best known for his work directing Queen's groundbreaking music video for 'Bohemian Rhapsody' in 1975.
"Bruce was, of course, the architect of our 'Bohemian Rhapsody' video, and quite a few others as well," Brian told the BBC.
"He will be sadly missed in the rock community, and certainly never forgotten.
"We send deepest condolences to his family."
Queen – Bohemian Rhapsody (Official Video Remastered)
Gowers died on Sunday (January 15) in Santa Monica following complications from an acute respiratory infection, his family confirmed in a statement.
"Gowers always brought boundless enthusiasm, energy, passion and joy to his work," they said.
"He loved and was loved by the crews that he worked with and was known far and wide for his generosity as a colleague, constantly encouraging and promoting the talented people on his team."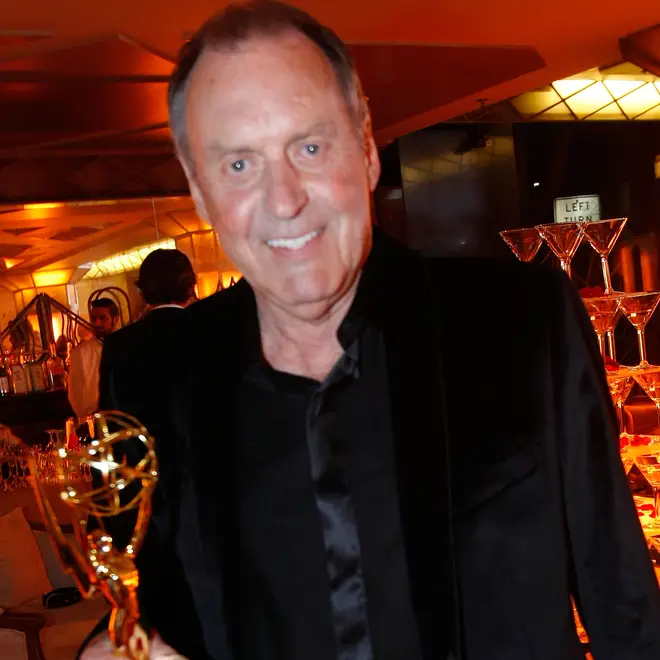 They added: "Funny, irreverent, and wonderfully candid, Gowers will be remembered in countless legendary stories that will keep his charming spirit alive for many years to come.
"Gowers was always happiest in the control room, on a boat in the Bahamas, and of course, at home with the dogs, friends, and family.
"Gowers will be terribly missed and lovingly remembered by all those lucky enough to know him and learn from his extraordinary example."
Rod Stewart - Hot Legs (Official Video)
As well as Queen, Gowers worked with a host of other stars, directing promos for Rod Stewart's 'Hot Legs' and 'Da Ya Think I'm Sexy', 10cc's 'I'm Not In Love', Bee Gee's 'How Deep Is Your Love', Prince's '1999' and Chaka Khan's 'I'm Every Woman'.
Gowers directed clips for Supertramp, Fleetwood Mac, Sparks and the Rolling Stones, among others.
He also directed comedy specials for Jerry Seinfeld, Robin Williams, Billy Crystal and others, and won a DGA in 2004 for Genius: A Night for Ray Charles.
Gowers won an Emmy in 2009 for his work on reality TV competition American Idol, which he directed for ten seasons from 2002 to 2011.