Brian May posts workout video 7 weeks after 'excruciating' heart attack
23 July 2020, 14:31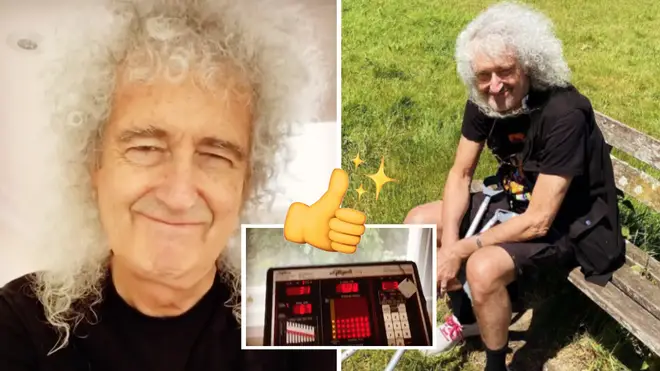 The 72-year-old guitarist has been continuing his healthy lifestyle after he had a heart attack at the end of May.
Brian May shared a video on his Instagram page of him working out on an exercise bike in his Surrey home, just seven weeks after he was hospitalised.
The songwriter is on the mend at his countryside home with wife Anita Dobson, as he continues his fitness regime during lockdown.
The Queen superstar was recovering from a ripped muscle he injured while gardening when the heart attack occurred, releasing a detailed video on May 25 detailing the bizarre chain of events that led to his hospitalisation.
"I was shocked, I thought I was a healthy guy. Everyone says I've got a great blood pressure and I keep fit, I bike, good diet," Brian May said.
He went on to say that while he was diagnosed with a rip in his gluteus maximus, he couldn't understand why after a week he was still in so much pain.
"I mean real agony," Brain said. "I wanted to jump at some points. I could not believe the pain. And people are saying 'that's not like a ripped muscle', so eventually I had another MRI.
The scan showed he had a compressed sciatic nerve which "felt like someone had been putting a screwdriver in my back the entire time. It was excruciating...."
While recovering from his nerve and muscle damage, Brian then suffered another medical problem.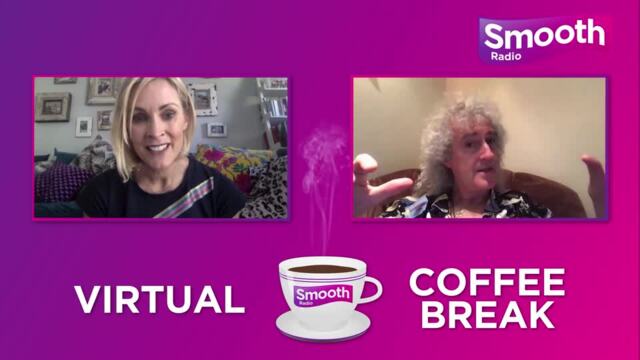 Virtual Coffee Break with Queen's Brian May - the full interview
"So that's one side of the story, and I'm a lot better now. I'm free of that terrible pain that actually destroys your mind..." he said.
"I had - in the middle of the whole saga of the painful backside - I had a small heart attack. I say small, it's not something that did me any harm. It was about 40 minutes of pain in the chest and tightness. It's that feeling in the arms and sweating. 
"And you kind of know, you've heard things and you think "this is a heart attack". To cut a long story short, my wonderful doctor drove me to the hospital himself and I had an angiogram'.
The results were that the guitarist had three arteries that were "congested and in danger of blocking the blood to my heart."
Despite feeling pressure to have open heart surgery, Brian opted to have three stents put in and felt immediately better when he came round.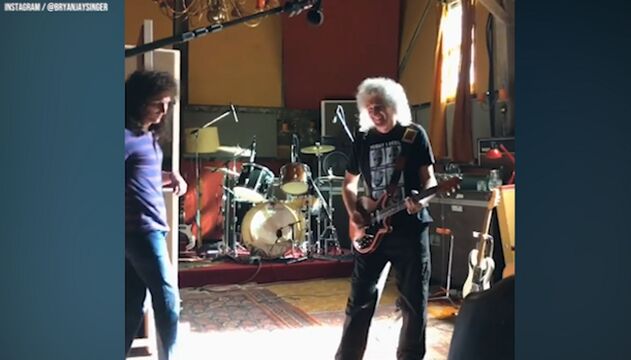 Brian May performs Bohemian Rhapsody guitar solo on set
Brian said he was "very near death" and urged anyone over the age of 60 to have an angiogram - an X-ray used to examine blood vessels - as "what seems to be a very healthy heart may not be".
After his heart attack was revealed publically, Brian thanked his fans for their messages of love and support, saying that he is feeling 'overwhelmed' by the response.
"I'm really more than touched by the torrent of love and support that's come back at me after the incredible coverage in the press, I really didn't expect all that," he said in an Instagram post last night (May 26).
"I will never ever be able to thank you all individually, so let me please at least thank you here. It's just unbelievable."