Robbie Williams will be releasing a double Christmas album later this year
8 October 2019, 14:47 | Updated: 8 October 2019, 14:56
Robbie Williams is to release his first Christmas album in 2019.
The 'Angels' singer will release a double album of festive covers and original Christmas songs in time for the festive period, according to Music Week.
It has also reported that Robbie's 13th studio album will feature "special guest appearances".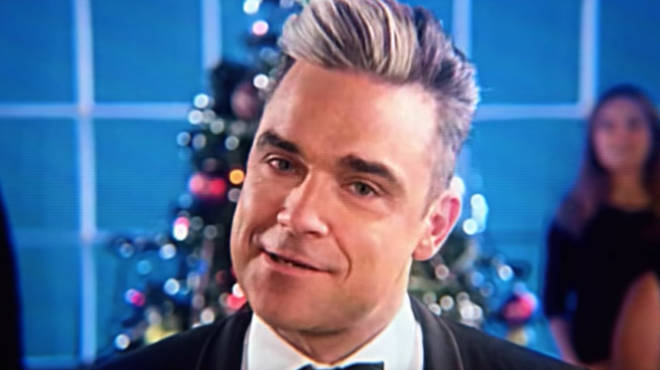 One such duet could be his seven-year-old daughter Teddy, with Robbie recently hinting on Instagram Live: "Appearing on her first Robbie Williams song this Christmas is Theodora Rose Williams."
While Robbie scored a Christmas number one in 2001 with his Nicole Kidman duet 'Somethin' Stupid', he has never actually officially recorded any Christmas music, aside from B-sides or live performances.
Robbie has yet to announce a release date, title or tracklist for the album, but further news is expected in the coming weeks.
His previous studio album was 2016's Heavy Entertainment Show, and he has since released two Under the Radar rarities compilations.
Last year, he joined the judging panel of The X Factor alongside wife Ayda Field, but they will not be returning in 2019.
Meanwhile, Robbie will also sing the theme song for Channel 4's Christmas TV adaptation of the children's book The Tiger Came To Tea. The track will be titled 'Hey Tiger!'.