Why is Rod Stewart performing at the Brit Awards 2020?
18 February 2020, 09:30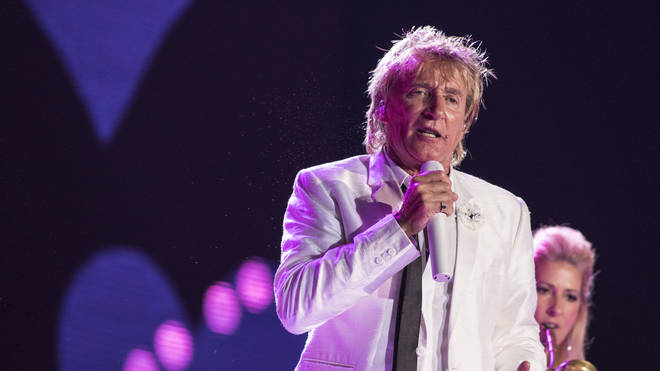 The Brit Awards have hired the services of a true music legend to close out this year's show: Sir Rod Stewart.
That's right, Sir Roderick will perform at the end of the 2020 Brit Awards, showing the likes of Lewis Capaldi and Stormzy how it's done.
But why is Rod appearing and what will he perform?
Rod Stewart isn't nominated for any award, and neither is he receiving any kind of special trophy (that we know of), having already won the Outstanding Contribution prize in 1993.
In recent years, the Brits have been all over the place in regards to a special award at the end of the evening. It used to be an annual event to see an iconic artist win the Outstanding Contribution award, but this was dropped a few years ago.
Since then, we've had the 'Icon Award' and 'British Icon', and some years haven't had any at all. Last year, the Outstanding Contribution was randomly brought back after many years away and handed to Pink.
As far as we know, there is no such award this year, and instead Sir Rod has been hired purely to close the show out with a medley of classic hits.
It's also to celebrate not only his recent 75th birthday, but to mark how he scored one of the biggest albums of 2019 with his You're In My Heart collection, where he teamed up with the Royal Philharmonic Orchestra for updated versions of his classic hits.
This year also marks the 40th anniversary of the Brits, so it makes sense to have at least one icon make an appearance.
According to The Sun, Rod will also form a Faces reunion by teaming up with drummer Kenney Jones and Ronnie Wood.
Whatever happens, you just know Rod's going to put on an amazing show!