Rod Stewart reveals how he wrote 'Maggie May' about losing his virginity at 16
12 June 2019, 11:44
Rod Stewart has made a pilgrimage back to the place where a woman who inspired 'Maggie May' took his virginity.
The 74-year-old told fans about a nostalgic visit to the village where he lost his virginity aged 16, and eventually inspired his 1971 number one hit 'Maggie May'.
He explained to local fans in Beaulieu that he was there to "revive old memories".
Back in the 1960s, Rod visited a jazz festival there and had a liaison with a woman. He once revealed: "'Maggie May' was more or less a true story about the first woman I had sex with."
Rod showed up at the Pallets Tea and Coffe House in a Rolls-Royce last weekend after performing nearby.
The venue's Dominic Ide told The Scottish Sun: "I was starstruck."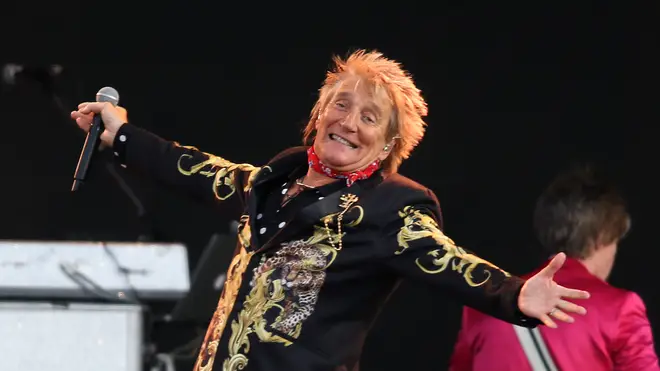 What is the meaning behind 'Maggie May'?
'Maggie May' is about the conflicted emotions of a boy involved in a relationship with an older woman and was written from Rod's own experience.
In the January 2007 issue of Q magazine, he said: "'Maggie May' was more or less a true story, about the first woman I had sex with, at the 1961 Beaulieu Jazz Festival."
However, the woman's name was not actually Maggie May'.
Rod has also said that the name was taken from "an old Liverpudlian song about a prostitute", also called 'Maggie May'.
Meanwhile, Rod is currently touring the world, including several shows in the UK and Ireland.
He also recently spoke of his hopes that he will be given his own movie adaptation following the likes of Rocketman and Bohemian Rhapsody.