Rod Stewart wants his own musical movie like Elton John and Freddie Mercury
29 May 2019, 13:43 | Updated: 29 May 2019, 13:45
Sir Rod Stewart is great mates with Sir Elton John, but he's a tad envious of his famous pal.
Rod has revealed that he wants his own movie, just like Sir Elton.
Rocketman was released at cinemas this week, starring Taron Egerton as the legendary pop star. It follows Freddie Mercury biopic Bohemian Rhapsody's big success last year.
Speaking at London nightclub Tramp's 50th anniversary, Rod told the Mirror: "I haven't seen the Elton John biopic, but I'd love one of me."
The singer was at the party with wife Penny Lancaster alongside stars such as Joan Collins, Michael Caine, Bill Wyman and Nick Rhodes.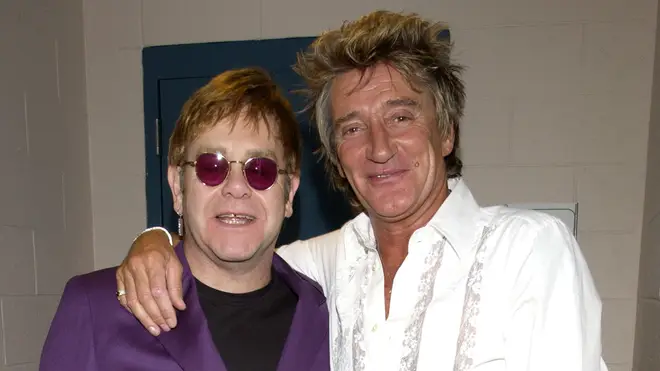 Last year, Rod spoke of his disappointment about Elton's retirement tour, saying it was "dishonest" and "stinks of selling tickets".
He also joked that he was "winning" when it came to their recent albums' chart performances.
He said: "We have been in contact with each other a lot lately, bitching everybody out. We are still competitive. We text back and forth… how many albums I've sold and how many he's sold. I'm winning."
There are also movies in the works about the lives of Aretha Franklin, David Bowie and Dusty Springfield, while romantic comedy Yesterday reveals what happens when only one man remembers the music of The Beatles.